Sorry, Bro: The queer Armenian Rom-Com we didn't know we needed
Written by Paula Kjdrian
07 February 2022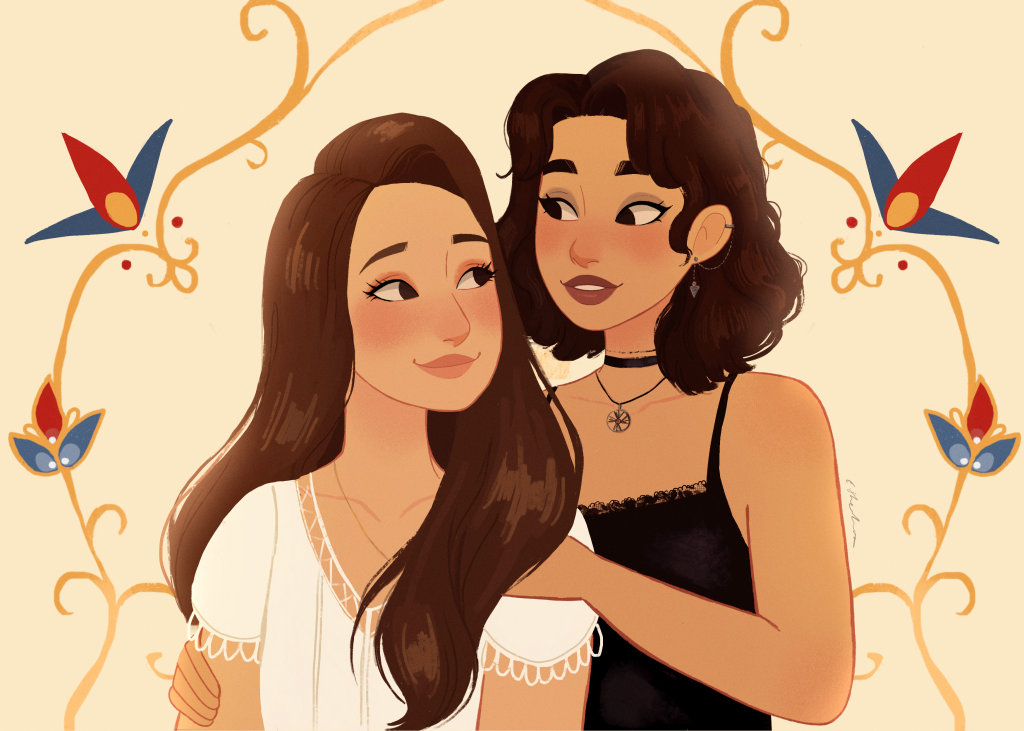 Literature and time walk hand in hand. We've seen cultures grow and thrive through writings, and most of the time, we forget that without authors "ahead of their time" many would not have had the courage to do what their favorite book characters did in similar situations. However, a reader has to find a certain part of themselves in that character to trust them. Often, that "part" starts with ethnicity. 
Unfortunately, most modern books lack any representation of Armenian characters. We can no longer relate ourselves to characters created in the 1800s. This does not eliminate their importance in literature. How else could we have learned that being too nice has its consequences? Or that we should caution ourselves from the "Ծիտ" the opportunist? Without writers like Baronian, Toumanian, Aharonian, literature and storytelling would be completely different. However, It is time to read a modern Armenian character, one that uses Instagram, texts her mom, and does all the mundane human acts we are accustomed to.
 Luckily, writers like Taleen Voskuni are filling in the blanks of modern Armenian characters. "SORRY, BRO," set to be published in Spring 2023, will be a chance for Armenian readers, especially queer Armenian readers, to finally identify themselves in a piece of writing. 
Azad Archives had the chance to talk with Taleen Voskuni, the Armenian American author of this highly anticipated Contemporary Romantic Comedy. The book centers around the love story of a young woman named Nareh. When Nareh leaves her dull relationship behind, she becomes her mother's project of finding the one. She goes along with it and finds an unexpected spark: Erebuni, another Armenian woman who guides and connects Nareh to her culture. Eventually, Nareh must take her mask off and live as a proud queer Armenian woman. 
PK: First and foremost, we want to dig deeper into your roots…
TV: I am Armenian American. I was born in San Francisco bay. Except for one year in Chicago, I have lived here my whole life! 
My mom is Armenian. She grew up in Beirut and thanks to some relatives, she came here in the '70s during the Civil War. 
PK: When I first heard about your book, I was confused and excited. Armenians are used to tragedies rather than romantic comedies. It almost felt out of place. What led you to the decision of writing a genre that is seldom explored in Armenian stories?
TV: I think I have always been a huge reader. I read all the Armenian books that come out in English, and as you said, our history is tragic. I believe those books are vital, and I am glad they all exist. But I have also found that I find myself enjoying the lighter fare.  I loved reading the whole gamut of literary experimental and fun escapes. So, when I started writing I just felt these two women talking to each other with a light tone. I realized there is something subversive in terms of an Armenian story. We haven't shown our joy in this particular way, with a happy ending. Especially a queer one. It felt different, new, and important. I would have loved a book like this when I was younger. 
PK: For our community, our culture, the LGBTQ+ topic is considered taboo. We are curious about how you gathered the courage to write a queer Armenian book, knowing how some fellow Armenians would react?
TV:  I am honestly still a little worried. But when you start writing something, you think that "Oh no one is going to read this, I'm writing this story for myself"… I tried to put it out there with the slim chances of getting a book deal. I always feel lucky that this happened to me. But now that I am actually facing it, I am definitely nervous, but also happily surprised! People who I thought would be more traditional have turned out to be very open. For instance, the principal, who was also my 7th and 8th-grade teacher at the Armenian school I went to, came up to me excited about my book. I told her my hesitations with sharing this with the Armenian community.  Her answer, "this is a part of life, we have to face this and talk about this," kept me going. 
PK: While writing, having an intended audience impacts the process. Who is your intended audience for this book?
TV: When I was writing it, I imagined telling the story to my sister. When we were younger, we would wake up on weekends and share our drawings with each other…I would say the first layer of my audience is her.  And going out one layer is the broader Armenian diaspora. I want this book so bad for them! My greatest hope is that Armenians in the diaspora pick up this book and see themselves, their relatives, their aunts, their teachers, and friends. And finally, a third layer, for queer Armenians in particular. This is a coming-out story. The publishing industry has moved on from the white American coming out stories. They want something more, I have heard that a lot. But it has not been done in Armenian communities and other communities. This is the coming out story, that I personally never had. I want to show that you can have your happy ending even if there are cultural barriers to it.
PK: What do you want the readers to take away from this book?
TV: I want my readers to close the book by saying "what a fun ride!" I want my Armenian readers to feel represented. However, one big goal of mine is to educate others about us. The good side and the tragic side. I incorporated a subplot correlated to the Armenian Genocide because I could not write an Armenian story without it. I did this in a commercial way, so it is easy for many to read.
PK: It is only vital to ask… How much do you think your heritage impacts your overall writing?
TV: I have been writing for a long time, but it was five years ago that I started writing novels seriously. I never wrote Armenian characters and stuck to my white American roots. But look! I got this story and an agent right when I wrote an Armenian character. I think it was a part of me that was dying to come out (pun intended) when it did, it turned out beautifully.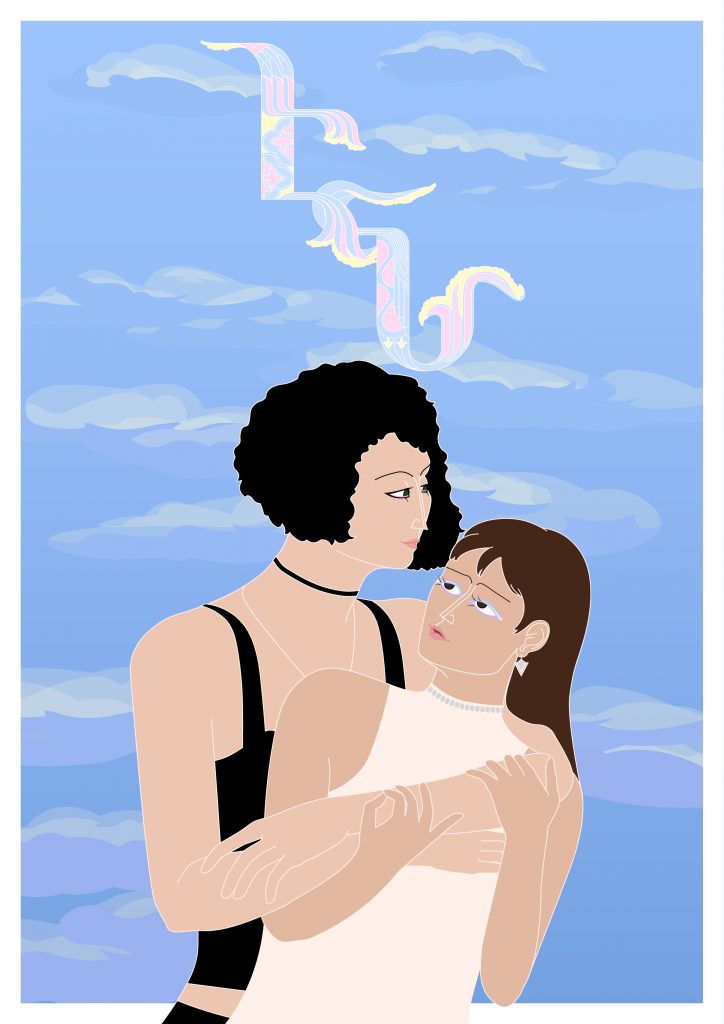 PK: While writing, what are your inspirations?
TV: I am constantly reading… I love upmarket women's fiction. Writers like Lisa Cross-Smith, Chimamanda Ngozi Adichie wrote an amazing book "Americanah" that I loved. 
However, I had two major influences on "SORRY, BRO" in entirely different genres from my book. First was "Portrait of a Lady on Fire," an incredibly moving film and about as different from "SORRY, BRO " as can be in terms of tone—slow, light plot, quiet dialogue. A masterpiece. I read an interview with Céline Sciamma, the director, and she mentioned that her movie was very much about the female gaze, and she wanted to invent new images that were different than lesbian movies that had come before such as Blue Is the Warmest Color, and therefore she didn't put any sex on screen, and the absence was more provocative and fresh than showing it. In my book, similarly, the point of these two women in love is not the sex, though that is there, mentioned offscreen. I did not want it to be the focus, because the focus of this story was my protagonist Nareh's journey in embracing her two identities—Armenian and bisexual. In a way, I almost don't trust myself not to show sex from the male gaze since that has been the dominant visual in nearly every piece of media I've seen, so I decided to keep it all offscreen to preserve the woman-centered focus of my book.
For the second, I follow legendary Armenian author Nancy Kricorian on Twitter, and she began posting Armenian proverbs every week or so. I became so enamored with them, with the centuries of oral tradition captured in a few words, that I had the idea to start every chapter of Sorry, Bro with an Armenian proverb that fit the theme of the chapter. I purchased a book entitled "Armenian Proverbs and Sayings" and found a wealth of fitting proverbs. In Sorry, Bro's chapters, I wrote each one out in English and then in Armenian, and I feel proud that my book written in English will also contain our beautiful Armenian letters.  
There were also minor influences like YA books that helped set the tone of my book, and one of my friends wrote "The Royal Bastard" book series, which helped me understand a book does not have to be heavy literature to be good. 
PK: Before we let you go, can you hand out a piece of advice for queer Armenians who find it hard to express themselves?
TV:  To be honest, I have become a wife and a mother but expressing myself is still difficult. I cannot speak for other people, but what worked for me over the years is to go slowly. Maybe share it with a close friend, a family member, anyone you find comfort with… see how it feels. Taking one step at a time will not overwhelm yourself and the culture we grew up into. 
***