The Colliding Identities and Alternate Worlds of Stephany Sanossian
Written by Hena Aposhian
19 August 2022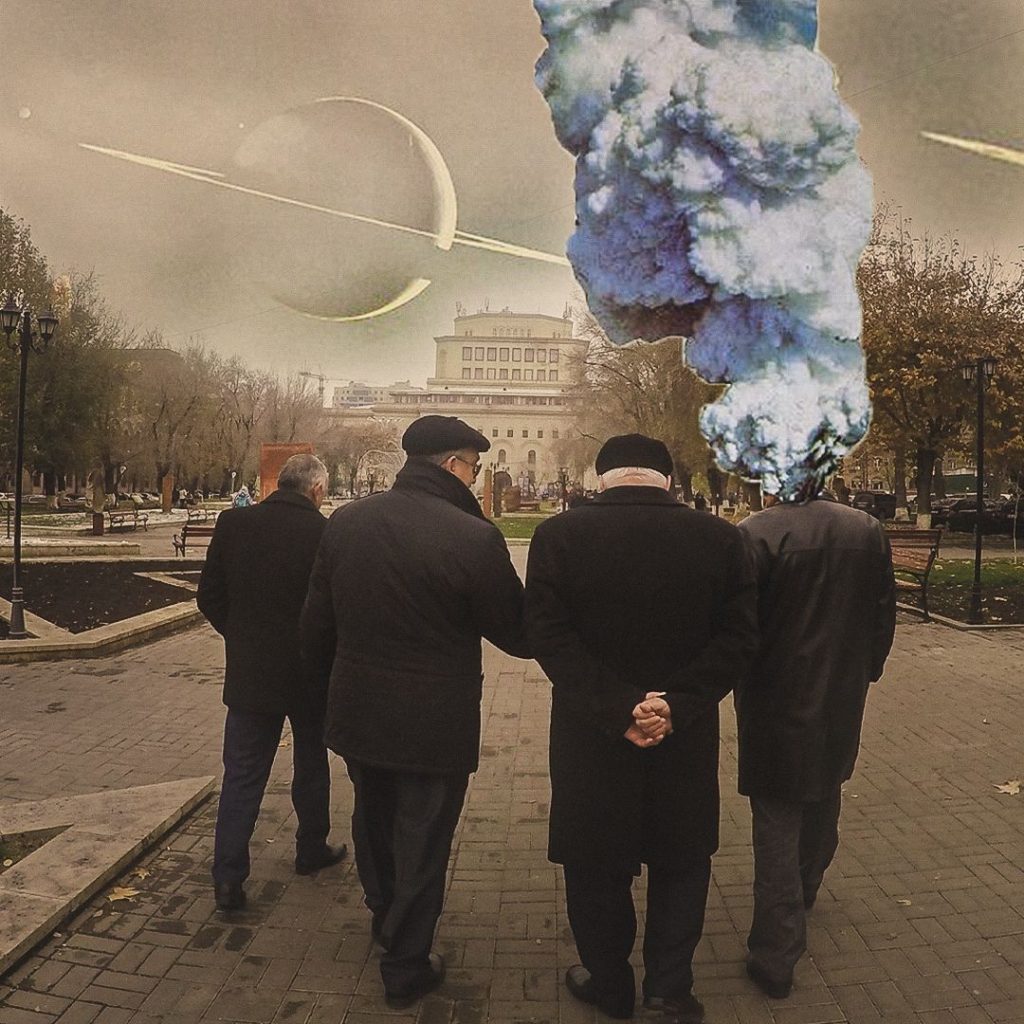 Walking into the 2022 Armenia Art Fair, I could see that each corner, each artist, and each work of art served a specific purpose and added a personalized touch to the 3-day-event. 
Taking place for the third time, the Armenia Art Fair is a social affair that brings together contemporary artists from Armenia and around the world,introducing them to a broader art community while also striving to set Armenia on a more global art scene. 
Although there were many enchanting artworks, the works of the Syrian-Armenian artist Stephany Sanossian seamlessly stood out. Stephany, who was participating with the Hamazkayin Art Gallery from Lebanon, was accompanied by two other artists, Ghassan Ouais and Rita Hassouany. Although the works of each artist differed from one another, they all revolved around one common theme of clashes between identities. 
One thing that made Stephany's pieces Nostalgia with a Modern Twist so distinguishable was the fact that she had ditched all conventional methods and had her designs printed on skateboards. The artist's work showcased six skateboards; three of which had the famous Armenian song "Sardarapat" and the other three featured graphics of Middle-Eastern musical instruments and flowers.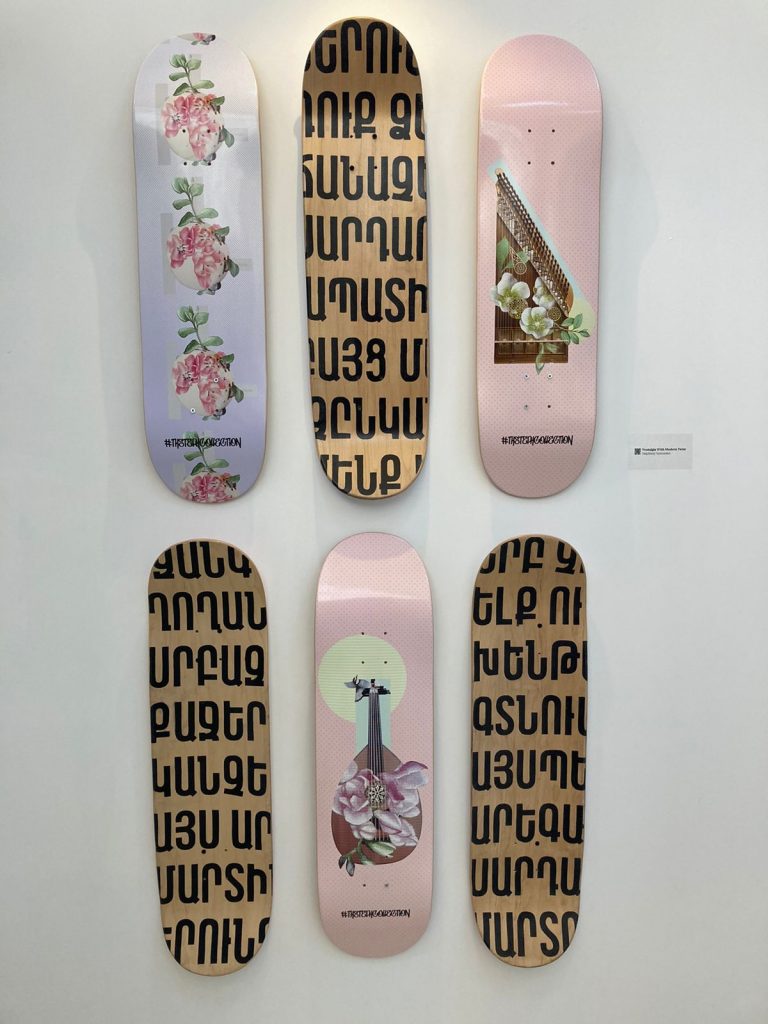 Stephany's skateboards are a demonstration of her dual identity; her struggles of not being Syrian enough, and at the same time, not being Armenian enough.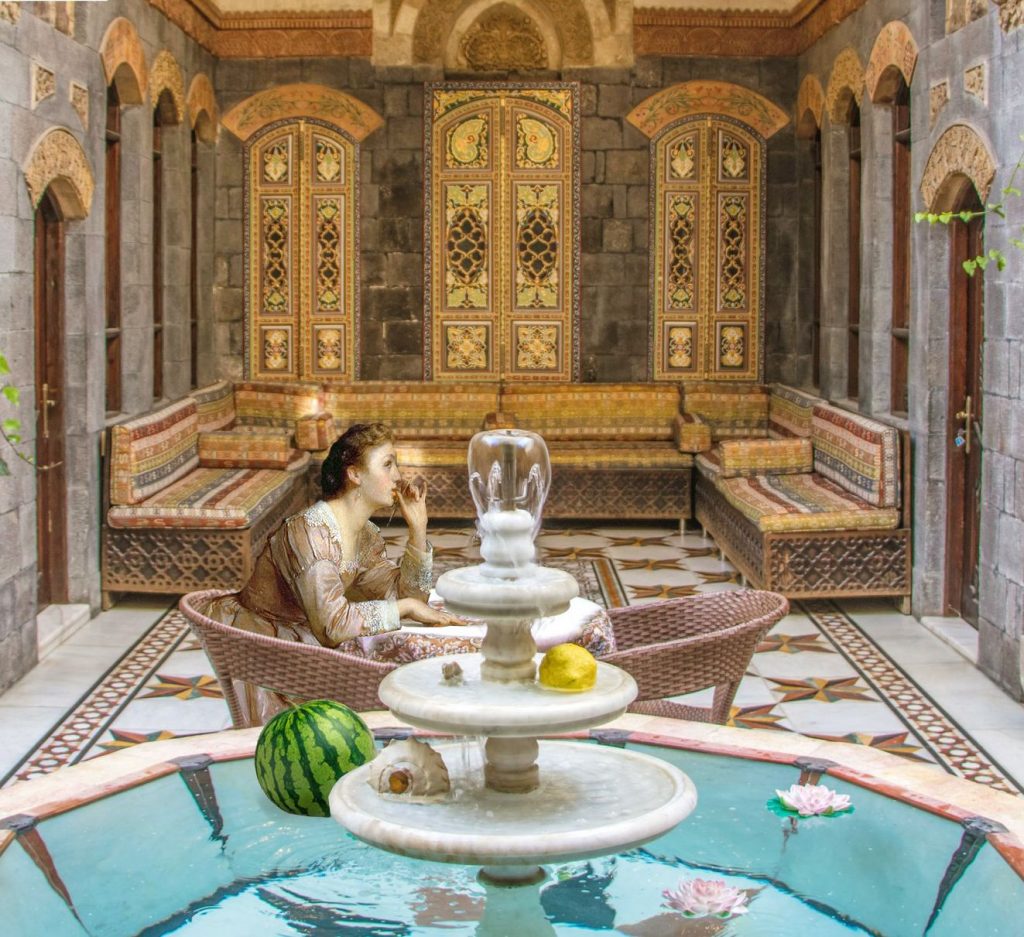 At the beginning of 2022, Stephany presented Nostalgia with a Modern Twist in Dubai as a representation of the homesickness and the longing she felt toward her birthplace, Syria. Later on, due to her participation in the Armenia Art fair, she wanted to incorporate Armenian elements into her works, so she added three new Armenian skateboards to the collection. On these new skateboards, she chose to add the lyrics of the "Sardarapat" song with a bold black font. She chose this specific song because "as a kid, my Armenian school teacher would always want our class to recite it after each class, and it somehow stuck with me." She also believes that the song represents the survival and resistance of Armenia. She said that the most rewarding part of it all was when people started to hum the song while reading the lyrics of the skateboard at the fair "it gave a sense of unity."
When asked about the reason why she chose to work with skateboards in the first place, the artist explained that growing up in Syria, the skateboarding culture was almost nonexistent, but she loved it anyways. As a result, she wanted to mix elements of East and West together "that's just what I do with my art; mixing up both worlds." Stephany also said that even though the skateboards are for art purposes only, she had sent out a number of the initial, Middle-Eastern-inspired skateboards to Syria for children to use and play with them.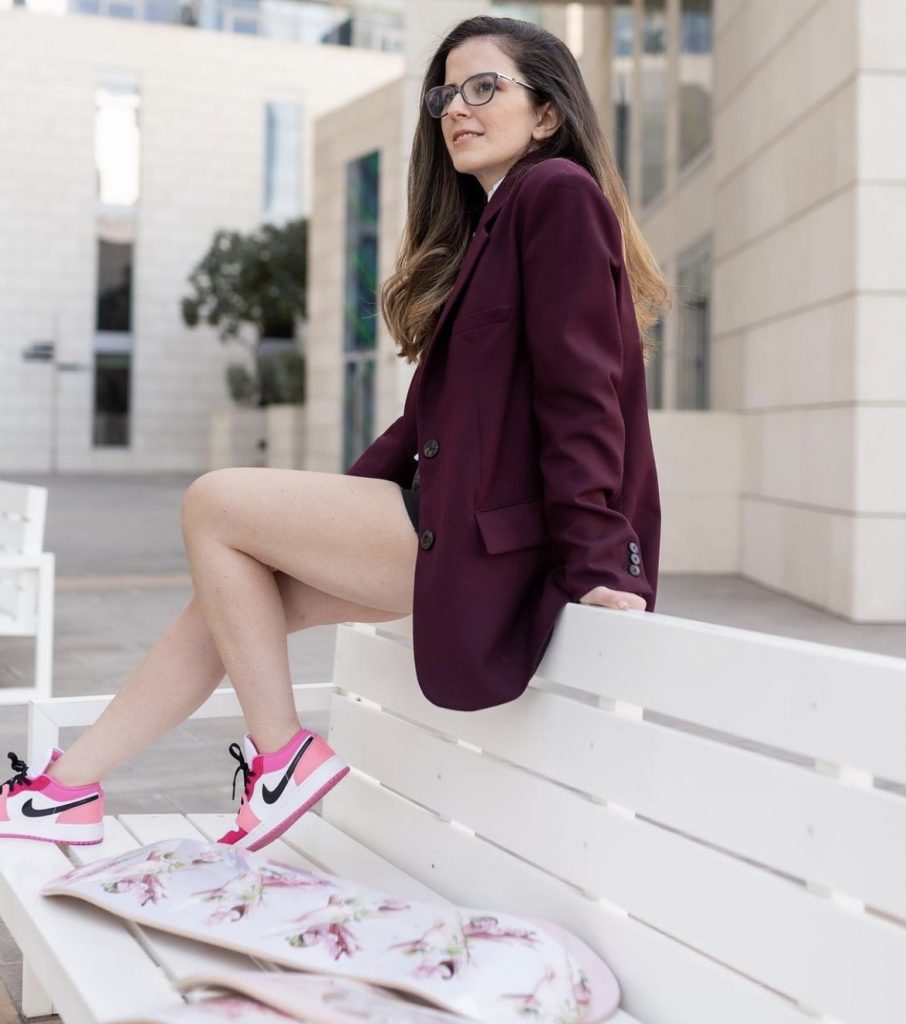 Although many of the artist's works are interconnected to her roots in Armenia and the Middle East, most of them are not attached to a certain place, as they represent an alternative reality. In most of her collages, Stephany mixes up Western elements or famous pop culture figures and sets them up in mundane Middle Eastern settings or vice versa. Through her works, Stephany helps the viewer to reinterpret the realities and offers them the ability to come up with different, more magical ends. "As a Syrian-Armenian, I always find myself asking the questions- Am I Syrian enough? Am I Armenian enough?" states Stephany, "and it took me a while to understand how wrong it is to compare or even question these things. I am Syrian enough and Armenian enough. I am equally both." She believes that such things cannot be measured; what matters is how people talk about their culture, society, and their awareness of their past and heritage.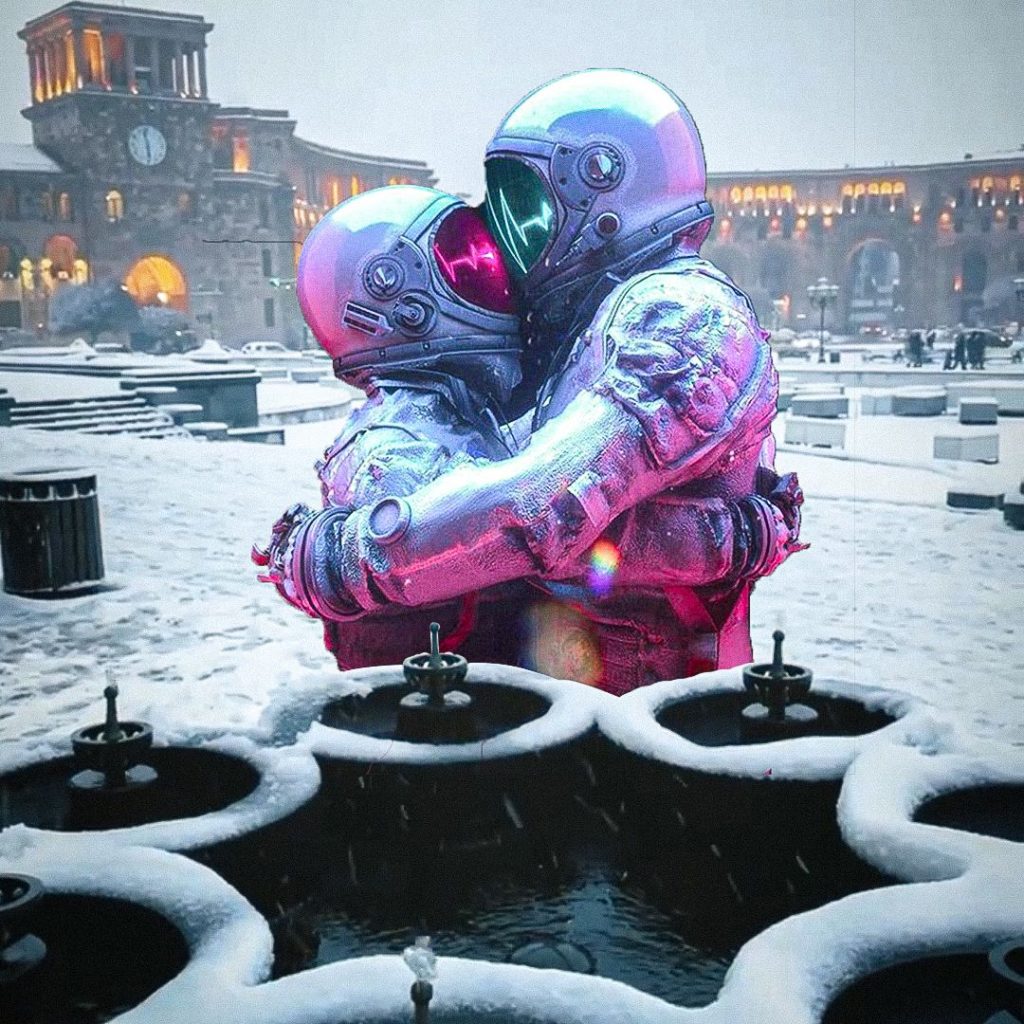 ***