A Journey into Ripsime's Inner Kingdom
Written by Hena Aposhian
29 March 2022
Born into a family of academics, the British-Armenian artist, Ripsime never imagined that she would one day pursue a career in the music industry. Throughout the first six years of her life, Ripsime moved back and forth between Latvia, her mother's hometown of Stepanakert, and the US, until her parents finally settled in London. 
Both her parents were still attending university while she was a child and they would take her along with them to libraries where she would sit while they studied. Despite the importance of academia in the household, Ripsime always found herself drawn to art and music. 
"I would go to sleep with my earphones on and I would put on music as soon as I got up in the morning. I even used to make mixtapes for my friends," she said.  
It didn't take long for teachers at school to notice her talents, and they would always push her to pursue art. Despite the allure of pursuing a career in arts, Ripsime was expected to follow in her parent's footsteps. As a result, she ended up at the London School of Economics where she studied Philosophy, Logic and the Scientific Method.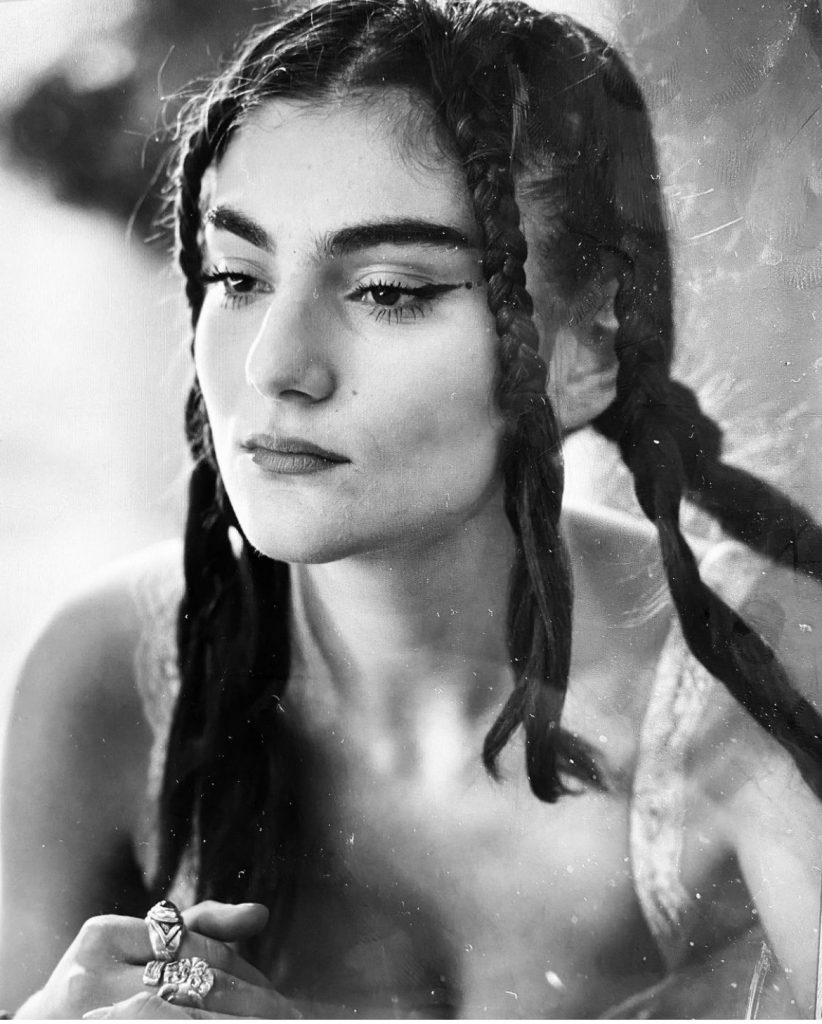 It wasn't until she finished her degree that Ripsime realized she didn't see herself working in a regular job. She felt an urge to leave London and start a new life, so she started taking acting courses at UCLA Extension. 
During her stay in California, she got the chance to meet a music producer through mutual friends, and because of her knack for music, she quickly started working as an intern in a music studio. While working there, she looked up and wrote about obscure artists and shared her visions with the producers. After five months of working in the studio, Ripsime began writing her own songs. Her first single "Black Wine" saw the light of day in early 2016. 
Ripsime had performed in bars back in London, but she never thought that she had what it takes to become a real singer. Working in the music studio in Los Angeles was an eye-opening experience, and it marked the beginning of her career. She went under the name Ripsy May because she thought people would have trouble remembering or pronouncing her name. 
In 2017 when Ripsime was spending her summer in Armenia, she took some time off and wanted to figure out what her sound was as a musician, producer and visual artist. During that summer Ripsime began to paint; mysticism and magic were the main recurring themes of her paintings, combined with abstract faces and figures. Not too long after she started painting, Ripsime found herself painting a number of her works which she showcased and sold in many galleries and exhibitions. At the same time, Ripsime was working on another important project; in 2018, she went back to her native land, Artsakh, to shoot a documentary with a friend.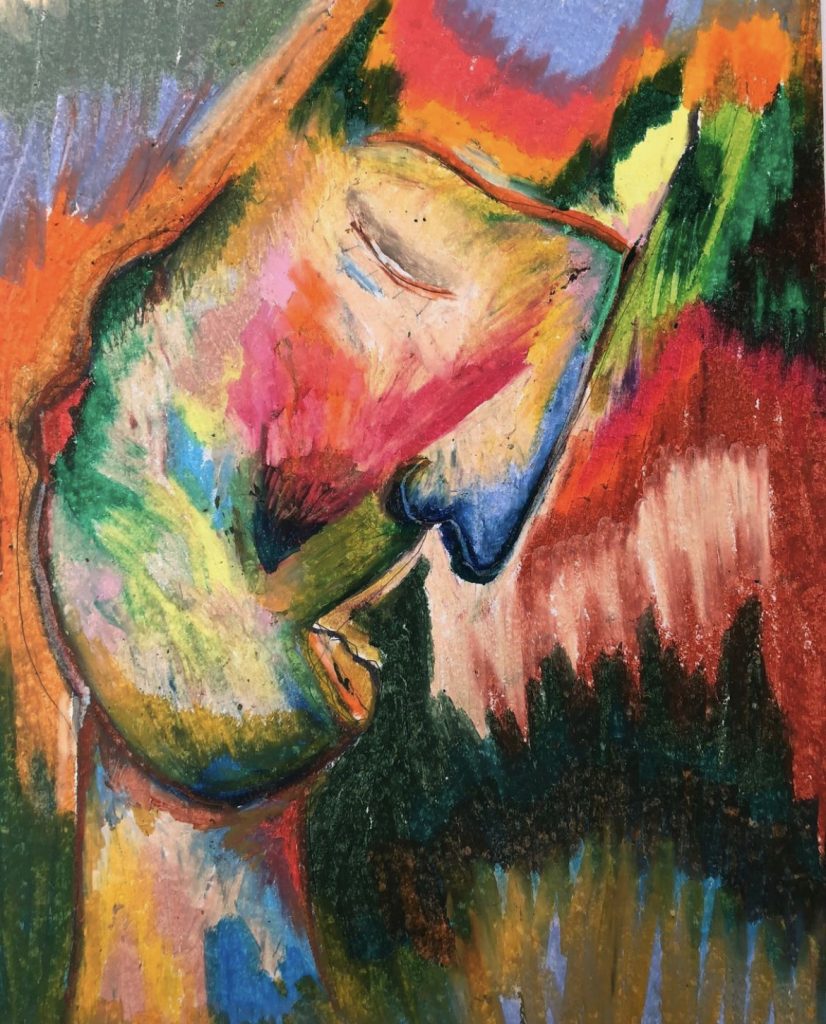 In 2019, she started writing more music, singing and performing live shows with her bandmates Albert Sayer and Luke Turner in London again. Going into 2020, Ripsime and her band had finalized a whole record, she had written and produced one on her own, and most importantly, she came to the conclusion that she needed to change her stage name Ripsy May to her real Armenian name Ripsime.
The 2020 Nagorno-Karabakh War was very personal to Ripsime, as most of her family was from Stepanakert, and were still living there during the war. Frustrated by the lack of media coverage and recognition, the artist took it upon herself to spread the word and collect funds. She contacted media outlets and journalists in London, sold up to 15 of her paintings online and donated the money, and took direct donations from people to send to families in need. 
"After the war, I just couldn't be away from Armenia," confessed Ripsime. She came back in September 2021. She describes her first visit back to Stepanakert as very emotional "I was crying a lot. All the checkpoints were very weird to me. I didn't know what to expect once I arrived." 
A week before the outbreak of the 2020 Nagorno-Karabakh War, she wrote her latest single "Tell Me the Lie," which would eventually be released on December 10, 2021. The music video contains unreleased pieces from the documentary the artist shot with her friend back in 2018. "The gun fingers I make with my hands in the music video are pointed at Shushi and we shot it exactly two years before the war. I still find it crazy," admitted Ripsime. "My main focus was getting as much money to help anyone I could. That was my main focus. I tried, but I couldn't get my head together " answered Ripsime when asked why it took so long to release her single.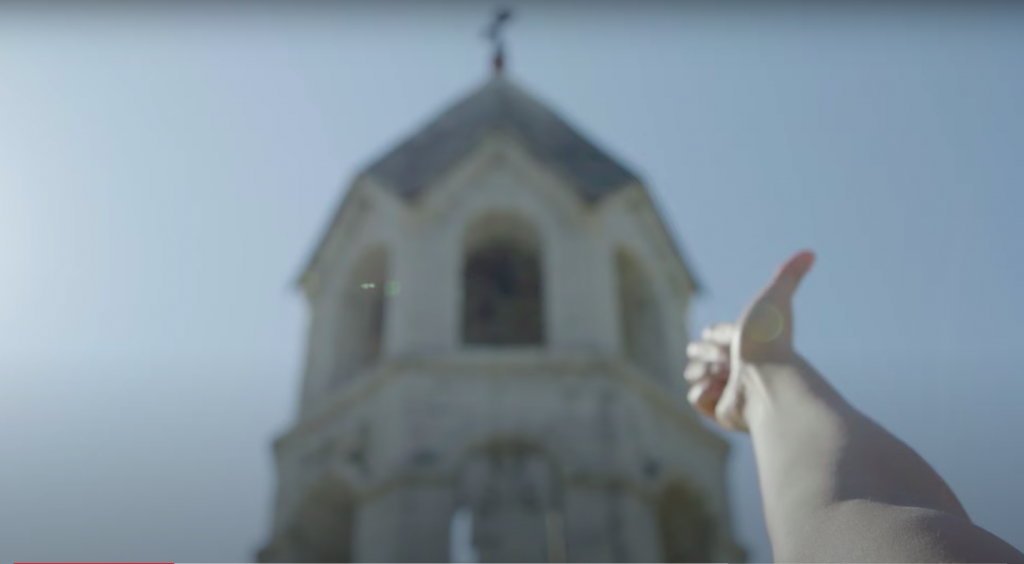 Although most of the footage in the music video is shot in Artsakh, Ripsime tried to convey a larger, more global message. "It is about the current state of the world." Through the song, she aspires to empower the people and speak of the wars and chaos which are happening around us.
Growing up in a non-Armenian community, it has always been a struggle for Ripsime to maintain her Armenian identity. It was not until the recent war, though, that she finally understood and felt the spiritual unity of the Armenian people as a whole. "I had Armenians reach out to me who I have not spoken to in 10 years, asking me if I need anything." 
She also believes that being Armenian is spiritual; beyond ethnicity and facial features. There's no way she can continue as an artist without this being in some way enmeshed in her works. Ripsime admitted that she felt like didn't belong anywhere, as she is perceived as too British for Armenia and too Armenian for London. But instead of looking at the situation in a negative way, the artist chooses to focus on the positive aspects. "I have my legs in both extremes, and I identify it as a superpower, as some kind of magic. I can intertwine both cultures and energies together which I believe would be amazing."
***