I was scrolling through Instagram stories when I saw a homemade sign that read, "Help reise money for Armenia." It was written on a whiteboard easel and placed in a front yard with a bucket to collect donations underneath. I immediately swiped up on the story to ask where I could find the adorably misspelled sign and collection bucket.  In the midst of seeing an abundance of posts on how and where to donate to Armenia, the innocence of this image stood out to me. I thought of all the lemonade stands I used to put on as a child, but this was a selfless plea for help rather than a plan to make a few bucks.  Despite having no major platform, this child used an easel in pure request and I had to drive to drop 20 dollars in the bucket. While I was there, I met the young girl who made the sign and her mother coming back from running an errand. I chatted with them for a brief moment and I left feeling extremely moved after learning about this young girl's initiative to do what she could for Armenia from home. No effort is too small, I thought to myself and I began reflecting upon all the unique ways members of the Armenian community were coming together to fundraise and spread awareness.
When Armenia cries, the Diaspora will always answer. That's just how it is and will always be. There is nothing but support, shared grief, and fierce determination to make right by the country so many of us are connected to despite the distance. It reminds me of the pointillist technique in painting. Up close, you see an abundance of individual dots all over the place but the finished product is a distinct image. The same can be said for the Armenian Diaspora — each distinct community, both large and small, comes together to create a global Armenian nation that is ready to mobilize to defend their culture.  Since the attacks on Artsakh and Armenia, the diaspora communites and allies have been taking to social media to spread awareness and fundraise.
Witnessing this mobilization has been such a gratifying experience. Everyone is playing to their strengths; Armenians in tech have created informative websites, social media gurus have made shareable videos, families have taken to the street to peacefully protest. Everyone, Armenian or not, is doing their part in their own unique way.
Thinking of the numerous fundraisers put on by individuals hoping to use their platform to make a difference, the information overload can become too much and it can be easy to forget what motivates people to put in the work.  I have spoken to Armenian and non-Armenian individuals who have played a role in helping Armenia and Artskh through their individual small businesses. Their stories are inspiring and their efforts are continuous.
Valentine Sweets
Marianna Vardanyan grew up in Armenia in the 1990's, when food insecurity was a daily reality.  
"Desserts were a dream," Vardanyan said "I would just stand there and dream about eating all the baked goods and owning a bakery."
Growing up in Armenia in the 90's, she lived through the same war that threatens to destroy Artsakh and Armenia by Azerbaijan today. Prior to Azerbaijan's breaking of the ceasefire on September 27th 2020, Vardanyan already felt as though history was repeating itself. Being in lockdown and living through a pandemic reminded her of Armenia during those challenging war times. It was then that she began to bake, turning her childhood dreams of desserts for her and her family into a reality.
"I knew a lot of people weren't doing well psychologically being away from everyone so that was my way of taking care of them and keeping myself busy," said Vardanyan, who now owns and operates Valentine Sweets in Los Angeles.
Vardanyan was surprised when she couldn't find an 100% organic version of her childhood favorite Russian Teacakes anywhere. For those that are not familiar with the pastry, think of a more moist and condensed scone. Out of necessity and with a new abundance of time, she mastered baking vegan teacakes.  It came naturally to her, she explained, and soon she  began experimenting to create new flavors.  Initially, she baked for loved ones, but soon the demand for Valentine Sweets grew throughout the Los Angeles area.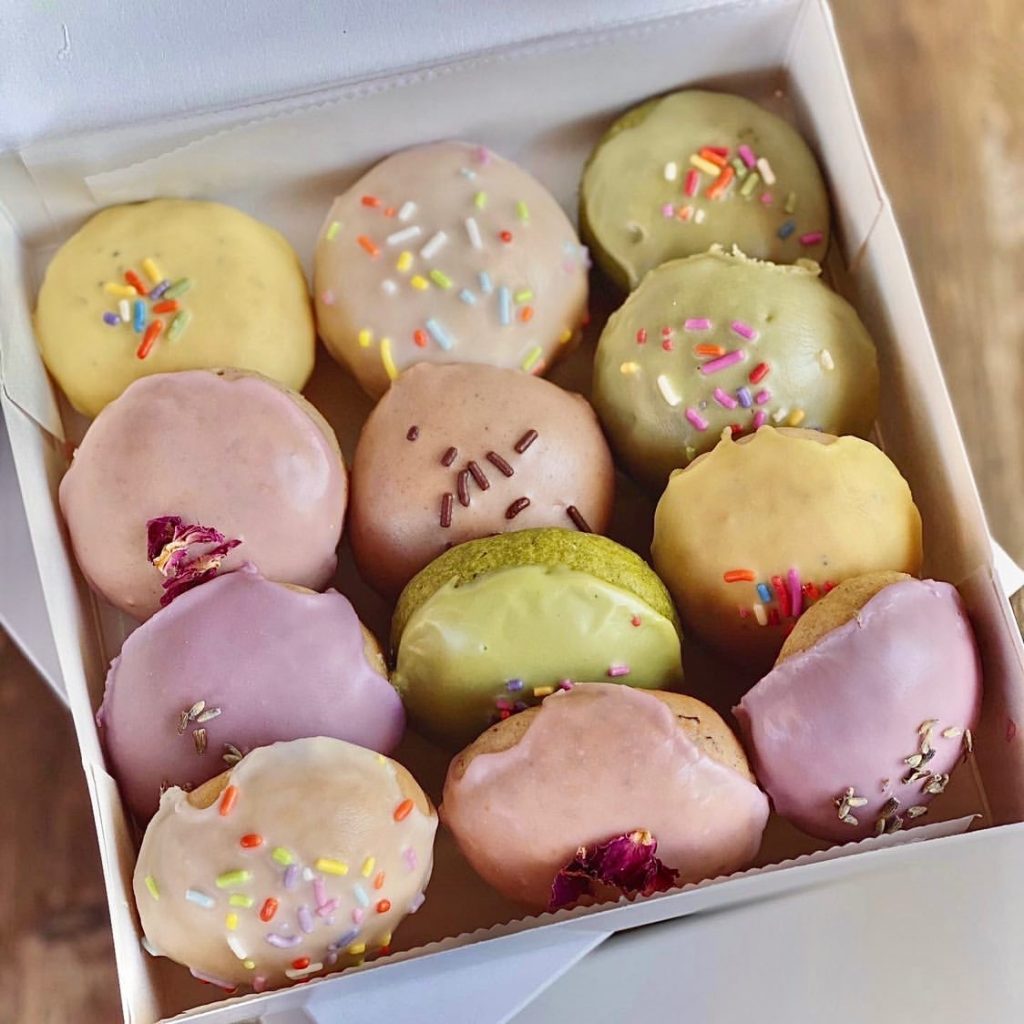 "Everyone started asking for seconds, and that's how it began," she said.
From the beginning of Valentine Sweets, Vardanyan was committed to donating proceeds to various causes and organizations. She began by donating to Emili Aregak,  a therapy center for special needs children in Gyumri, Armenia. She has now focused her efforts through her baking to fundraise for the numerous organizations supporting Armenia and Artsakh relief.
Vardanyan created Armenia teacake boxes: each cake was shaped in a different letter with a different flavor to spell out the name of her home country—punctuated with a heart shaped teacake. Additionally, Valentine Sweets has been auctioning off boxes of teacakes on instagram: a $5-dollar donation enters you into a raffle to win. Through Valentine Sweets, Vardanyan has raised $2,700 (not including her personal contributions) and that number continues to climb. 
Vardanyan is no stranger to helping others. From the time she was eight years old, she volunteered in Armenia with the Red Cross. She still remembers delivering food to people who had been displaced by the 90's war and hearing the stories from the elders.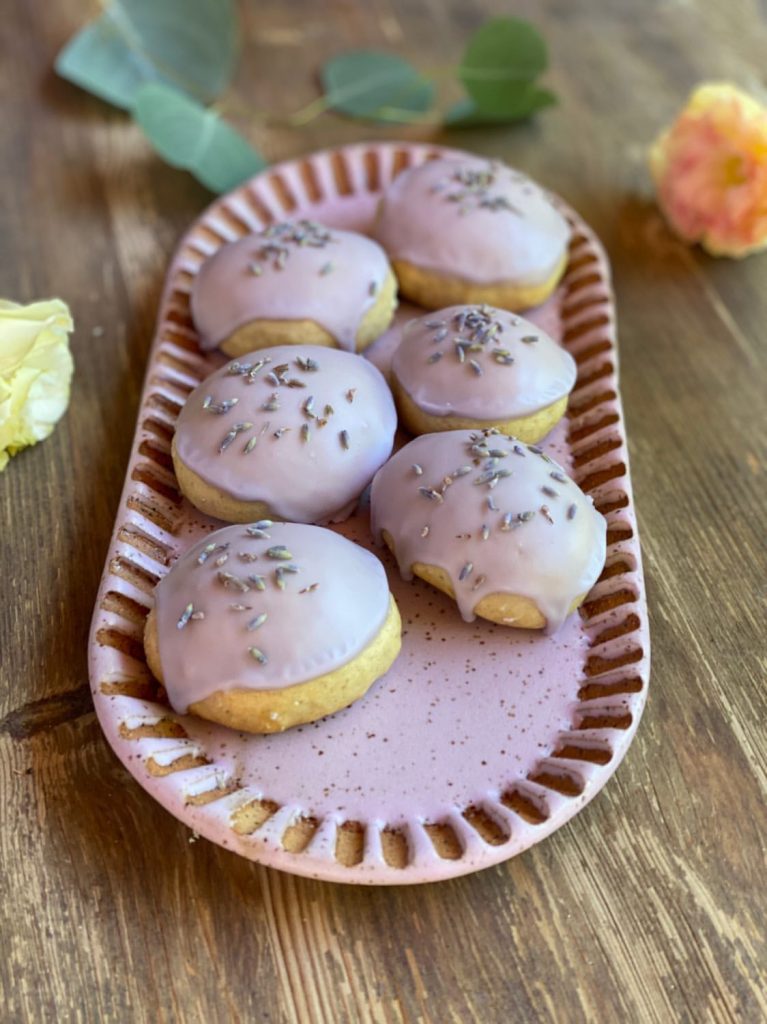 "My calling is to help others," Vardanyan said while reflecting upon the volunteer work she would skip school to take part in.  Through her childhood dream turned small business, she has brought together both Armenian and non-Armenian dessert lovers to support organizations such as Armenia Fund, One Armenia, and Hayastan All Armenia Fund.
"It was very heart-warming to see that people care," said Vardanyan. Her efforts to fundraise for Armenia have remained constant and are a testament to the work she has done throughout her life to help others. Reflecting upon the Armenian community, she explained how Armenians will always be there to help one another and those outside the community.
"If you help us in a way, we will never forget."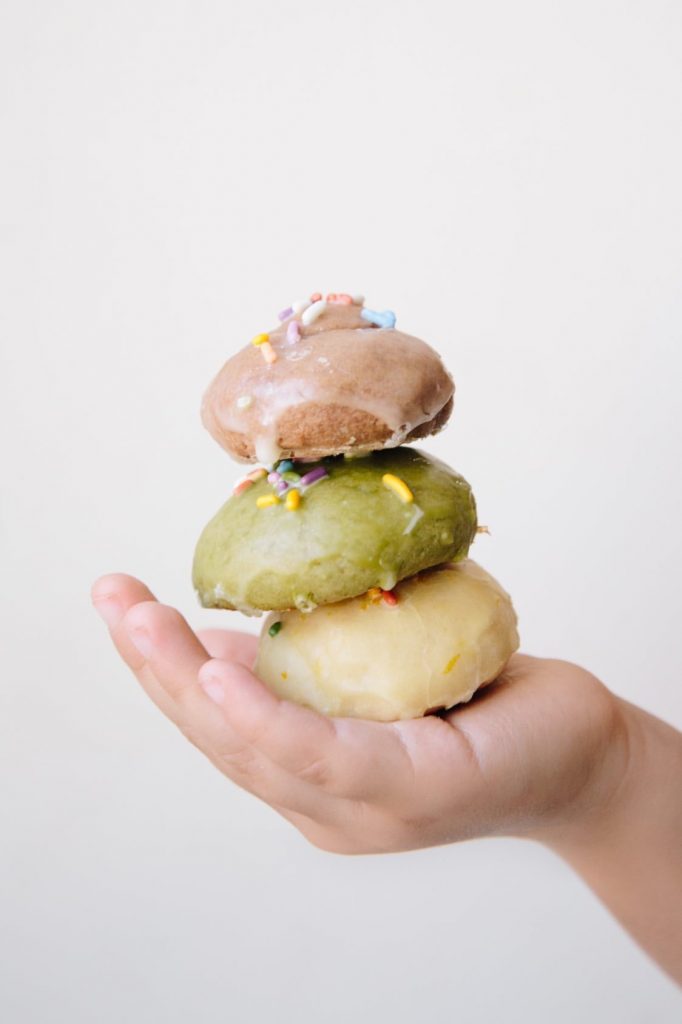 Hokiis
When the pandemic hit and most things were shutting down, Taline Keshishian was busier than ever working on her online boutique, Hokiis. She had always wanted to own her own business and, after 5 years working in the fashion industry, she knew what she was doing. She started Hokiis in one week, thinking to herself that it would be a fun side project. A month later, the nation shut down due to the Coronavirus and Keshishian decided that, rather than catching up on Netflix shows during the lockdown, she would devote her full time efforts to building the Hokiis brand.
"I originally started all of this in my apartment," Keshishian said, reflecting upon those early quarantine days in her small studio apartment in New York City. "Boxes everywhere!"
Hokiis Boutique is focused on being a sustainable and eco-friendly brand. Keshishian explained that 95% of products on her site are sustainable and repurposed clothing items. For example, you can find a vintage 1980's military jacket, sewn together with vintage concert t-shirts from bands like ACDC and Queen, reworked into one unique fashion piece.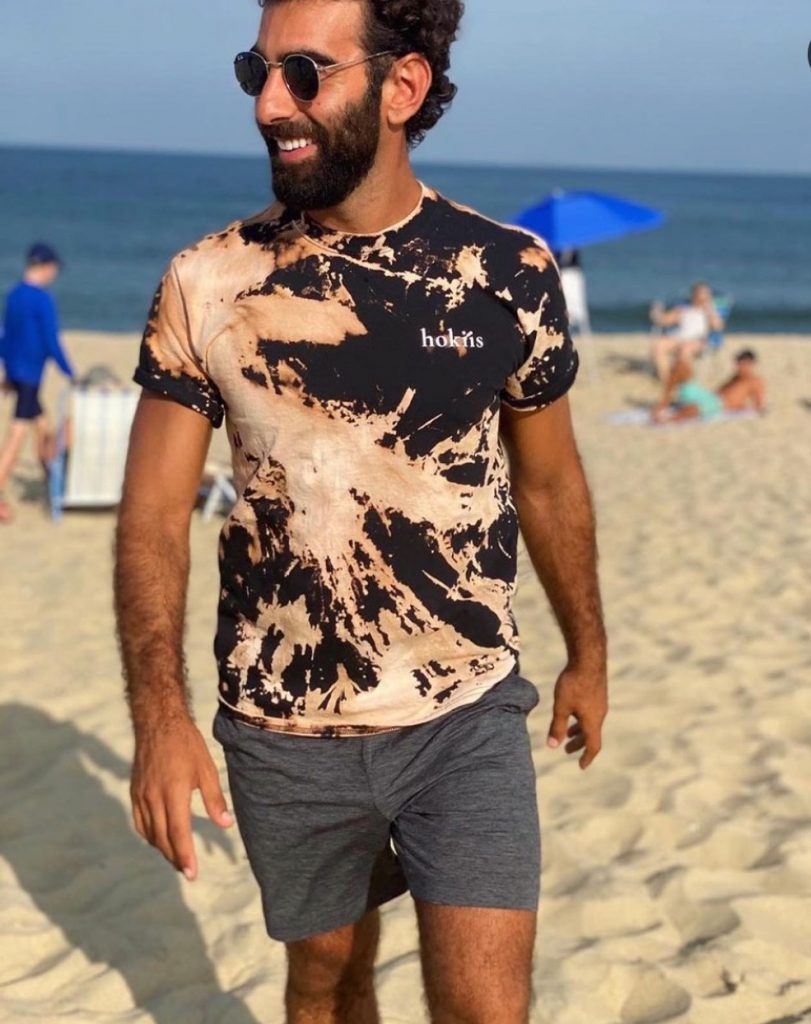 "It's better for the environment because we aren't making any new products and it looks cool," Keshishian said.
Though Keshishian's vision for her brand was strictly sustainable fashion focused, she began adding Armenian branded clothing and saw an immediate positive response from her community. A Hokiis beanie, baseball cap, hoodie, and tye-dye shirt are all now staples of her online boutique.
Hokiis is a brand focused on making a positive impact, not only through the products they sell, but also through Keshishian's efforts to donate proceeds to various organizations. Prior to September 27th, she had been consistently donating 20% of Hokiis earnings to various organizations such as the ASPCA and other causes.
"If I can be a part of any sort of good in this world, then why not?" she said.
Keshishain shifted all of her fundraising efforts to Armenian relief  organizations once the fighting in Artsakh began. When she began donating sales of Hokiis Boutique, she had no plan in mind— just a commitment to helping Armenia in any way she could.
In early October, she raised awareness that she would be donating 100% of  proceeds to Armenia via the Armenia Fund for a portion of time. Since then, Keshishain has done variations of a consistent commitment to donate Hokiis sales to organizations making a difference in Armenia.  She was initially taken aback by the intensity with which the Armenian community rallied around her site once she started advertising her donations to Armenia through Hokiis. 
"I'm not doing this for attention, I'm just doing this to have people purchase something and know the money is going somewhere good. And why not get a free shirt out of it?"
While the Hokiis brand was continuing to grow, Keshishian saw the mobilization of her local Armenian community in the New York and New Jersey area. Keshishian grew up on the East Coast where the Armenian community has always been more spread out. She explained that there were different small subgroups of the community: the Manhattan group, the Queens group, the New Jersey Group. After September 27th, she reflected, many of these groups joined together in a large Facebook Messenger chat and began planning event after event to raise awareness of the Armenian cause. Keshishan started to see her Hokiis beanies and other merchandise at some of these events. She even saw System of a Down Singer Serj Tankian sporting a Hokiis cap on Instagram.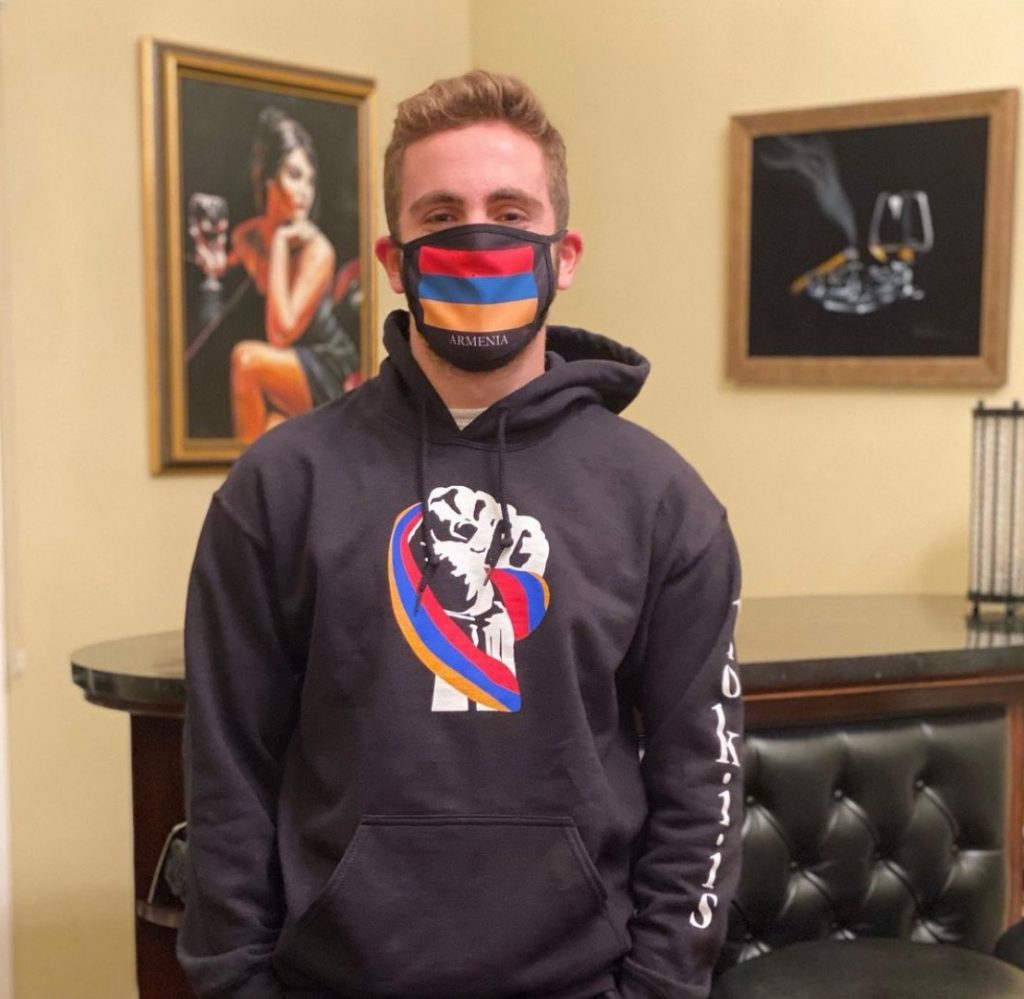 "If we don't have our community, we won't be anything," said Keshishian. "We will never stop protecting our culture, we will never stop speaking Armenian and showing our culture and our faith…as little as we are, we will never stop being loud."
Keshishian is continuing to fundraise for Armenia through Hokiis Boutique as her brand continues to grow. She is surprised by the amount of growth her business has seen in such little time, and she remains thankful.
"I have to say it's all thanks to the Armenian community."
Aslan's Adornments
Mina Aslan's purpose in life is to promote justice and equity in everyday systems. A recent graduate from UC Berkeley, she studied Political Economy and now works for Secondmuse Capital, a global innovation agency that is committed to building economic systems focused on more than just the bottom line. 
"We want to build economies based off of the nobility of human beings," Aslan said, describing her job. 
Aslan cited the oil industry as an example of an economic system based on exploitation, competition and corruption. Understanding that the greatest influence over culture comes at its earliest stages, Aslan's work sources entrepreneurs to work in a specific field with a specific goal in mind. These innovators are selected with the intent of shaping a collaborative culture that produces innovative ideas with a focus on nobility rather than the capitalistic notion of pushing the bottom line. All this is the foundation to build a "baby economy" that, according to Aslan, will prosper into a system that produces innovation, but also positive impacts on society. 
Aslan is committed to justice and equity in every facet of her life, including her art. She began turning her lifelong hobby of jewelry making and rock collecting into her creative outlet. In September of 2020, she launched her small business Aslan's Adornments, which focuses on creating intentional jewelry.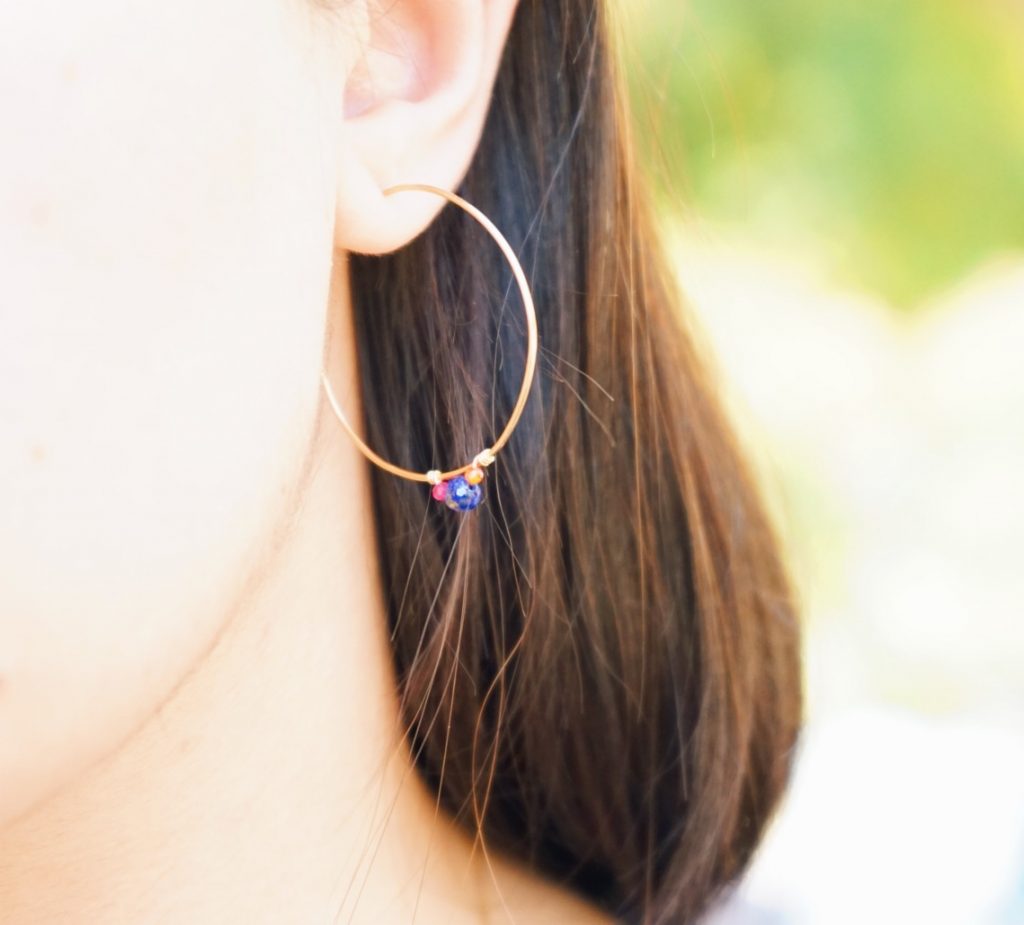 "That process of creatively taking noble ideas and making it into something—I started doing that with jewelry," Aslan said. "What if I could do what I do with my job, but for earrings?"
The intricate concept of taking noble ideas and turning them into wearable garments is not only meant to inspire people, according to Aslan, but to push her creative ability to codify small things into her art. When she began hearing news of what was happening in Artsakh via social media, she decided to use her platform to fundraise and amply Armenian voices.
"I'm Iranian Baha'i," Aslan said, "I understand what oppression looks like for our people."
Aslan began to do more independent research on the events going on in Artsakh and reached out to her Armenian friends to decide what organization she would donate her funds to. She then finished selling off  earrings to raise enough capital to begin creating Armenia earrings as part of her fundraising efforts. Her "Armenia Earrings" are 18K gold plated  hoop earrings with lapis lazuli, carnelian and ruby stone. The red, blue and orange stones are reflective of the Armenian flag and the intentional design is a testament to Aslan's attention to detail in creating earrings.
Aslan's handmade earring sales raised $850.00 for Kooyrigs and she has restocked since. She remains committed to producing earrings with noble intentions and meanings behind them, like her long chain, minimalist earrings with a small gemstone that has justice spelled in morse code.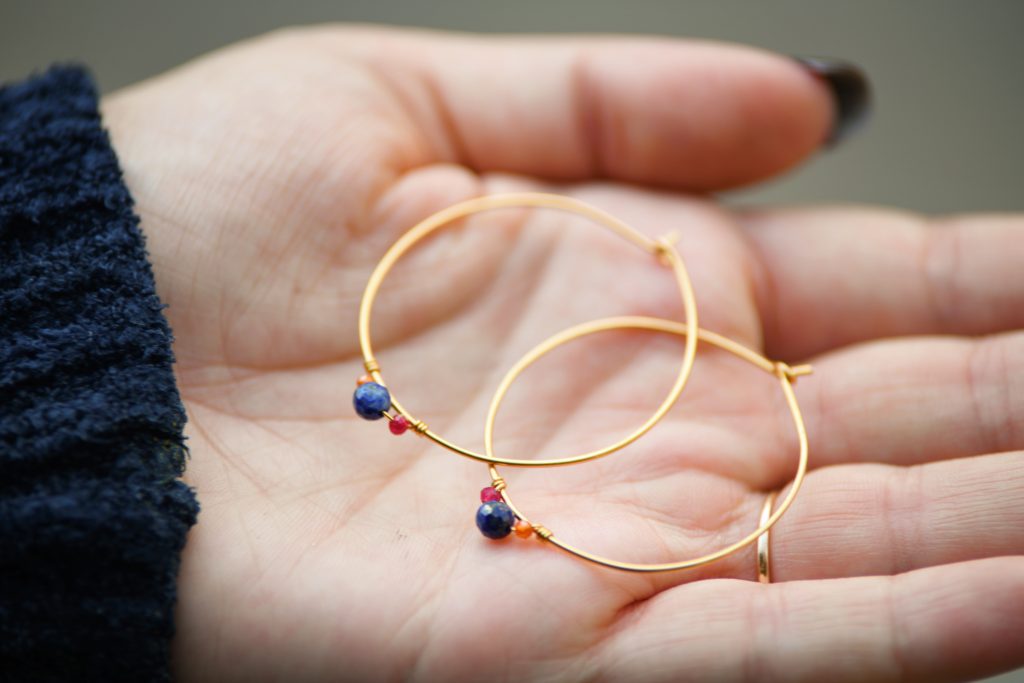 "Justice is such a complicated concept that we don't actually put thought into what it means. It's like cracking a code," Aslan said while explaining the meaning behind her design.
 When Aslan reflects upon justice,  she is reminded of the community organizers in her life.  She poses the question, what does justice mean if we root it in nobler definitions? In creating her intricate earring concepts, she compared her thoughts on justice to the Armenian organizers on the ground who, according to her, were doing things so subtly.
"They know the code."
***