AZAD FILMS: 100 Years of Armenian Cinema
Written by Tatevik Ayvazyan
16 August 2023
Welcome to Azad Films, a series of online and in-person events dedicated to increasing the appreciation and accessibility of Armenian cinema. Starting on July 20th, we'll add a new film to this page every week, including a description and link for free viewing. Every Thursday, you can anticipate a delightful surprise awaiting you on the Azad website, ranging from beautifully crafted dramas to hilarious comedies and thought-provoking pieces that will surely entertain and captivate you. All films will be available with English subtitles.
***
Susanna, (2018, Oksana Mirzoyan)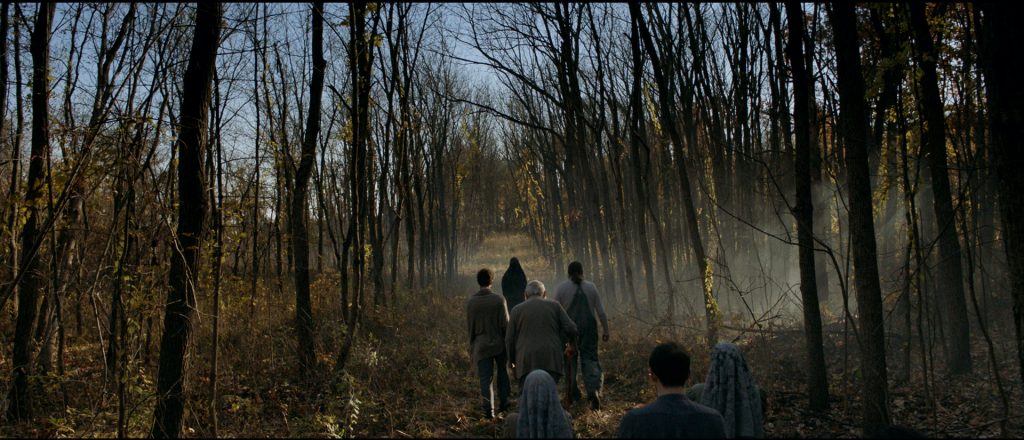 Deep in the woods live a group of people who are separated from the rest of the world by a wall. The only way in an out is a gate. A gate with no door. But no one enters and no one exits. Susanna has just been found nude in her garden. She is not alone. Daniel has been found with her. He says he has caught her fornicating with an unknown man who has escaped. Susanna is brought to trial on Daniel's word and now, in front of The Elders, she must prove her innocence or be cast out forever.
This is how Susanna starts. A short film, starring the inimitable Kamee Abrahamian, luring the viewer into the director Oksana Mirzoyan's vibrant world.
My creative partner Garo Berberian was at ARPA International Film Festival in 2018 to screen our own Taniel. He called me from there telling me about some fantastic films and filmmakers at ARPA, and Oksanna Mirzoyan's name came up a lot. I was lucky to meet her and become friends and since watching Susanna, I've been in awe of her immense, rich talent, her stunning cinematography, strong political voice and enchanting storytelling. 
And here is Oksana's vision in her own words: 
I aim to continue the long tradition of artists who have taken on the story of Susanna and the Elders and build narratively on what Artemisia Gentileschi, the only female painter to take on the subject, revealed through her feminine gaze in 1610. What walls do we construct as a society, and who dictates the boundaries, both physical and psychological, in the patriarchal hierarchy? "Susanna" is my interpretation of one of the oldest stories that still reflects our humanity today.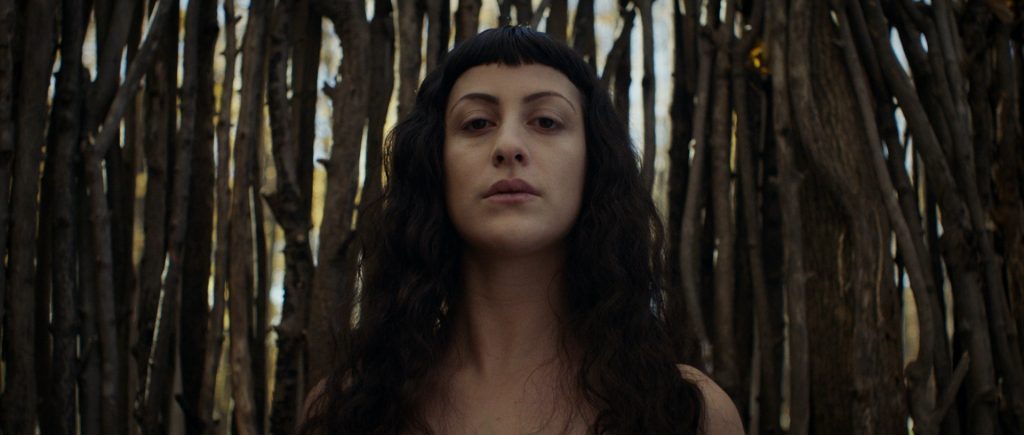 Mulberry Tree (Թթենի), 1979, Gennady Melkonyan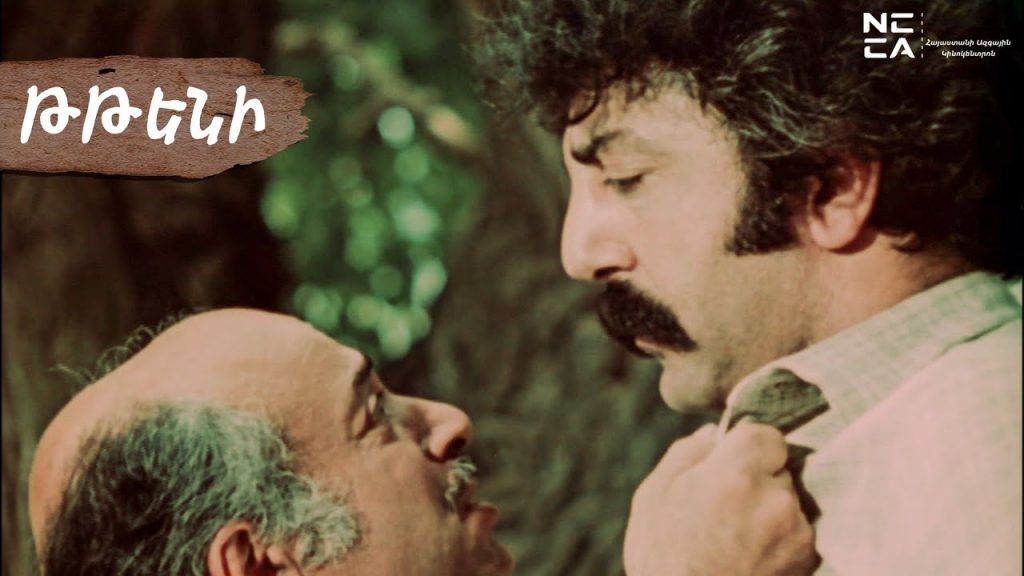 "I asked Gennady what the film is about, perhaps life is short, there is no need to fight for petty reasons, to wear each other down over petty concerns, we need to love and be good to each other. He kept silent, then smilingly said. "And if it's the opposite?" that life is just that, with petty quarrels, fighting over a mulberry tree… That they should fight to reconcile later…", remembers one of the main actors of the film, Tamar Hovhannisyan. 
This witty, warm film, full of life and larger-than-life characters, is adapted from the eponymous short story by Zorayr Khalapyan, a prominent Armenian writer and playwright (1933 – 2008)․ 
Big and strong Samson is played by the charismatic Iranian-Armenian actor Razmik Aroyan, and his neighbour—short and timid Gaspar is played by the inimitable Leonard Sarkissov, originally from Gandzak, and an engineer by trade who moved to Armenia and became one of the most-loved character actors since early 1970s. Samson has only daughters, and Gaspar—only sons, and they both have one mulberry tree right between their houses. 
This is the simple setting of the film and underneath the comedy, the director Gennady Melkonyan has created a warm, endearing story about human connections, attachments, and parenting. A wonderful gem of Soviet Armenian cinema, with undoubtedly one of the best and most hilarious endings.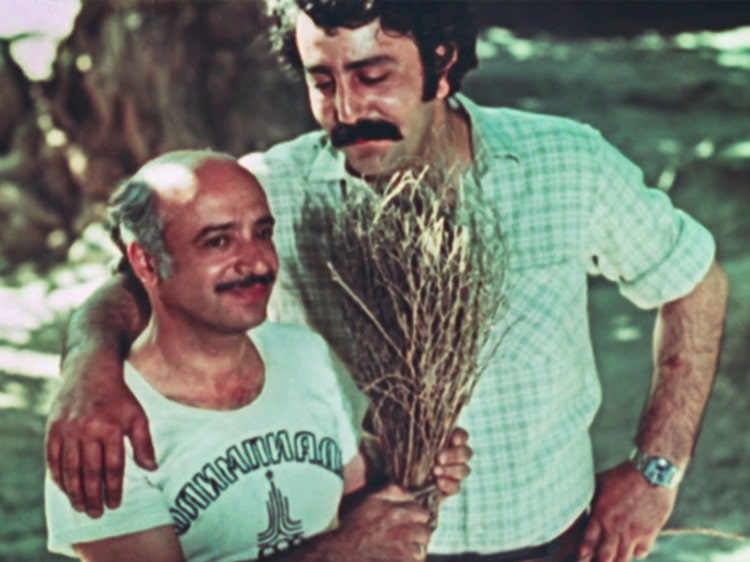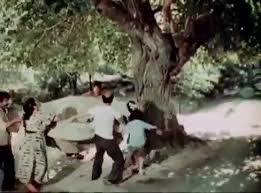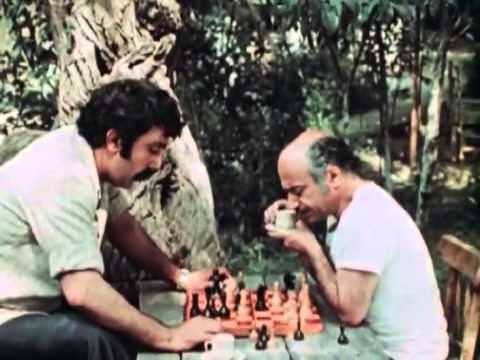 Seasons of the Year (Artavazd Peleshyan, 1975, documentary)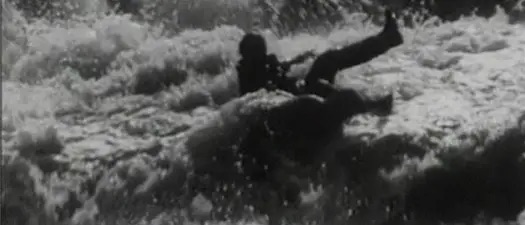 Parajanov called Peleshyan a genius, and he's sometimes defined as a documentary filmmaker, a poetic film-essayist, an experimental artist or a montage neo-theorist. He is the creator of distance montage, a groundbreaking approach to editing, which he describes himself: "Distance montage creates a magnetic field around the film. It's like when a light is turned on and light is generated around the lamp. In distance montage, when the two ends are excited, the whole thing glows… ''
Seasons of the Year is a film about the harmony and the chaos of nature, an overwhelmingly beautiful and raw portrait of villagers' intertwined life with the nature. Peleshyan was supported by some creative giants of his time – it is his the last collaboration with the talented Mikhail Vartanov, who had directed Autumn Pastoral (1971) from Peleshian's screenplay. 
Season of the Years was shown at some of the most important film festival in the world – Berlinale, Venice Biennale, Toronto International Film Festival (TIFF) and the International Documentary Film Festival of Amsterdam (IDFA). IDFA screened it two years ago, their description of the film said: This is humanity, trapped in a brutal but stunningly beautiful existence. To the melodic rhythms of camerawork, montage, and a lyrical score, Pelechian and Vartanov elevate it into a full-blown symphony—a symphony of being.
It was voted by BFI British Film Institute's Sight and Sound among the Greatest Films of All Time in 2014 and a poll of the Greatest Documentaries of All Time.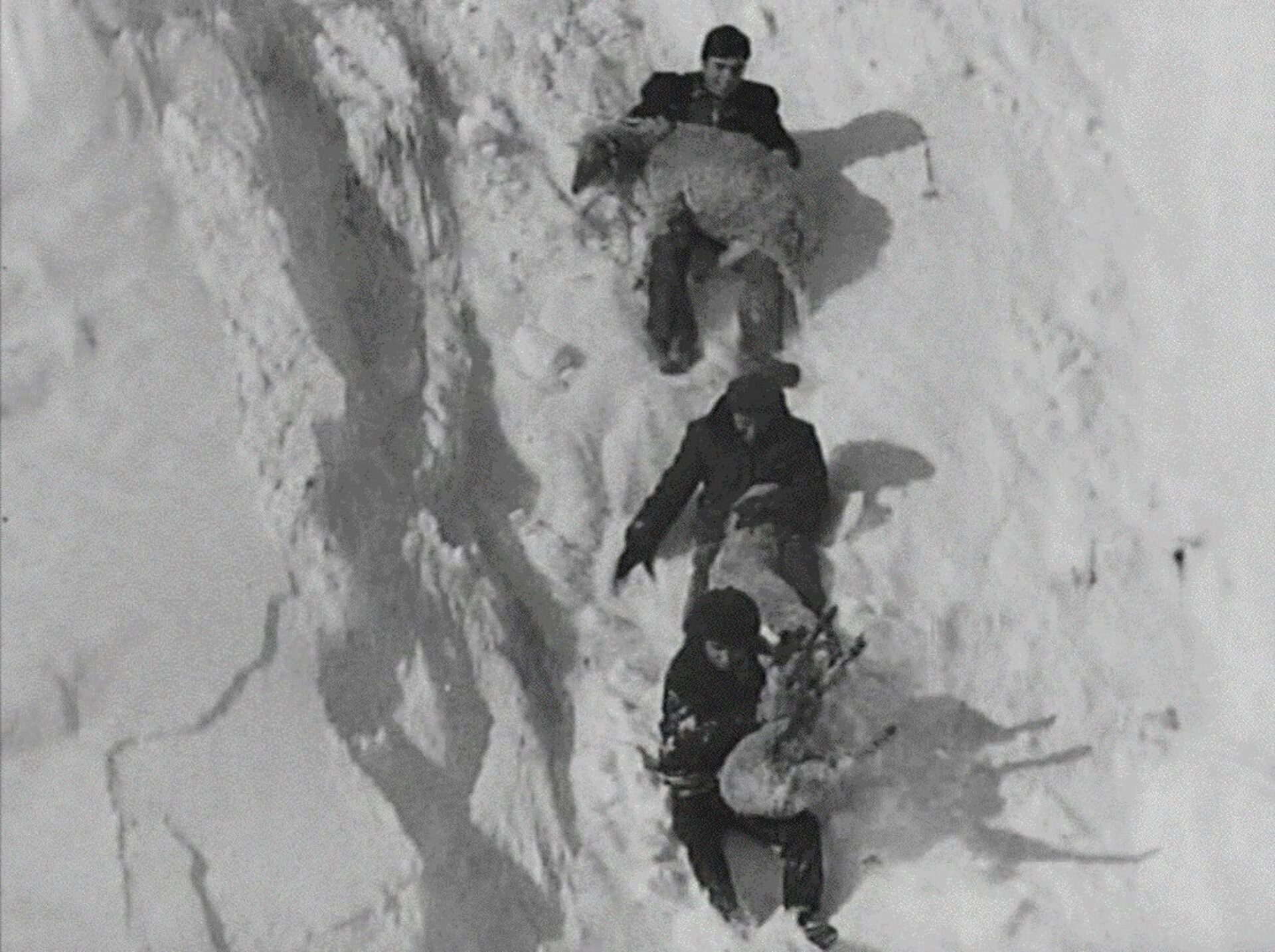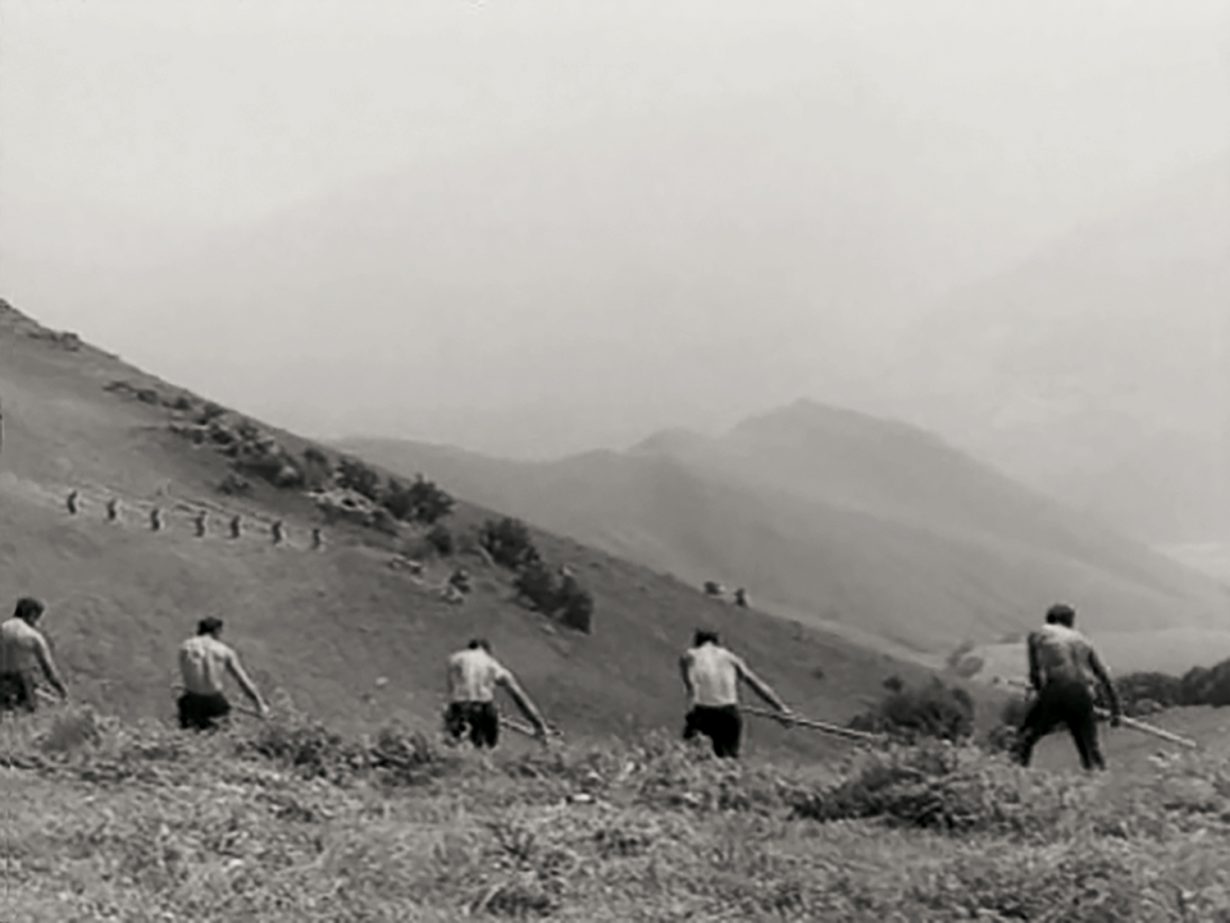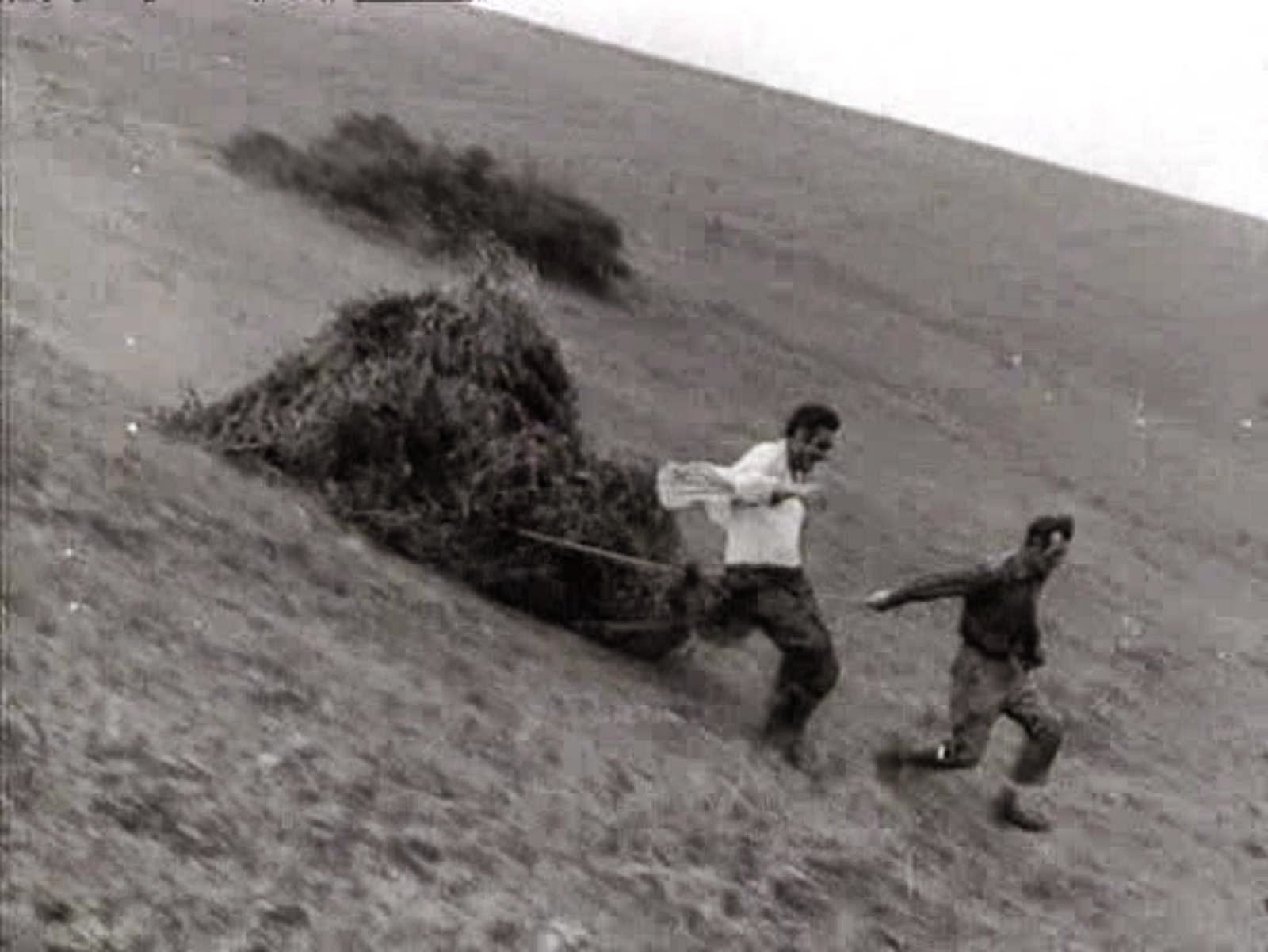 Firdus (Naira Muradyan, 2020, animation)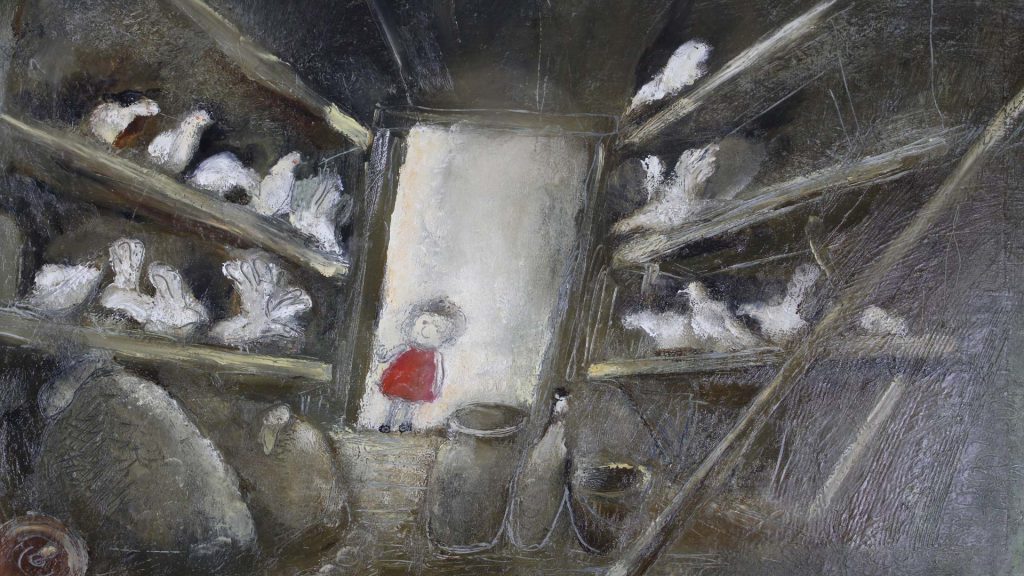 Naira Muradyan is one of our most gifted animators. Her shorts The Road, Little Soldier, Ballet and The Winged have received prizes at several international film festivals. 
I discovered Naira Muradyan's work through 'Markos and Markos', based on Tigran Hamasyan's exquisite interpretations of Zahrad's poem and have been a huge fan of her talent and her extraordinary worlds since. 
Firdus is one of the historic neighbourhoods in Yerevan, called after the Persian poet Ferdowsi, as many Persians have historically lived in the area. For the last decades, it's been under a threat of demolition by various governments, and some disastrous decisions have already been made to erase some rare examples of vernacular architecture. 
Naira herself grew up in Firdus, and she takes us back, to her childhood, when all the neighbours are weird and wonderful and the world around is so full of magic for the tiny, curly-haired girl. 
Firdus: The Memory of a Place, edited by Tigran Amiryan, is a fantastic book, documenting and collecting memories of Firdus, including some stories, illustrations and rare images from Naira Muradyan herself (page 118): 
"When we are small, everything seems big and amazing to us. The small holes in the wooden fence around one of the outbuildings of Jodj Aga's house were like large screens for me. I saw him counting his golden coins, stacked in columns.
The light coming from somewhere fell on him, and the rays fell straight on the golden columns and on his hands. The dust, frozen in the air, and the glitter of the golden coins… It was so beautiful! I kept this scene in my memory forever".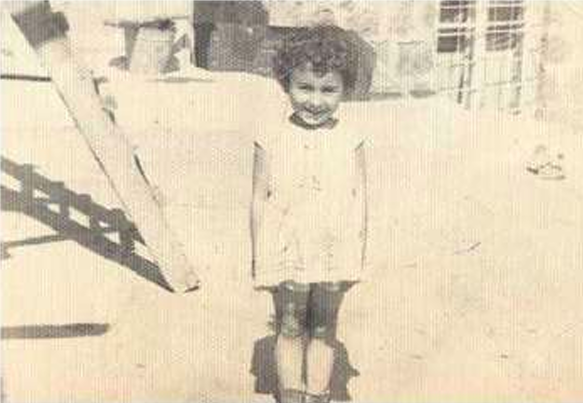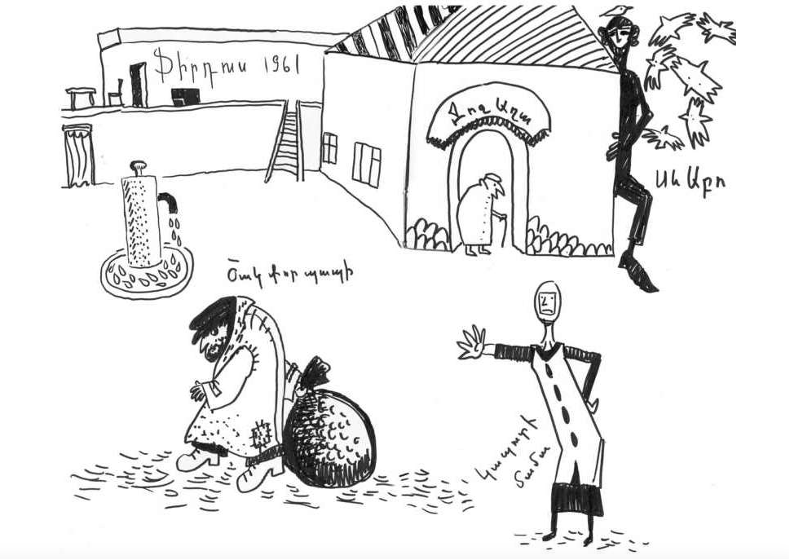 Naira Muradyan's photos and drawings, featured in Firdus: The Memory of a Place
Hishé(Anahid Yahjian, 2021, Documentary)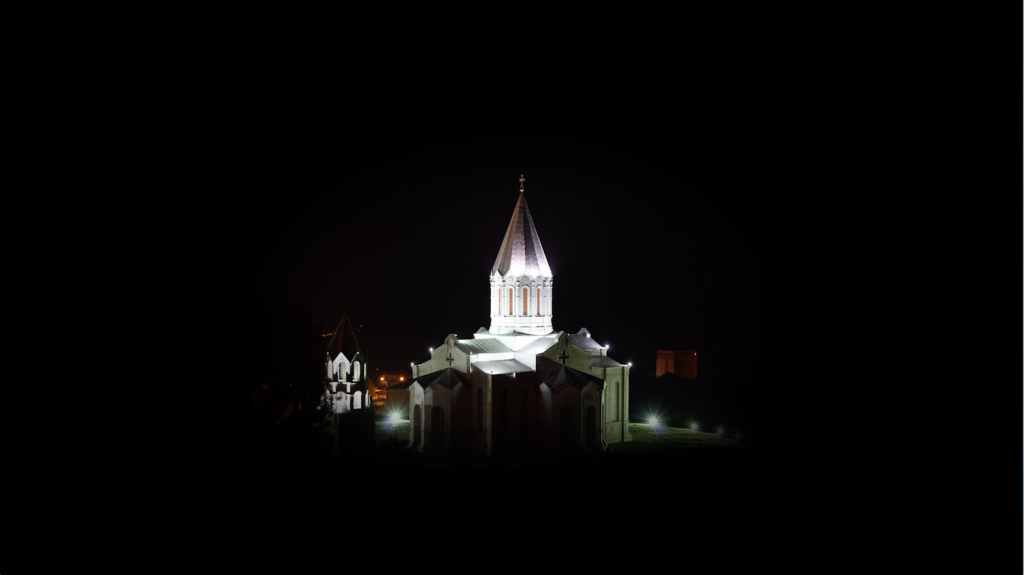 Anahid Yahjian is an independent writer, director, and producer of experimental, documentary, and narrative cinema. Her commitment to telling true stories (even if they come from her imagination) was shaped by an early love for visual storytelling that was formalized in college and took flight during her coming of age in Armenia. She splits her time between Yerevan, Sofia (her birthplace), Los Angeles (her home), and New York City.
In the director's own words, HISHÉ (Remember) "is a meditation on alienation, confusion, grief, and the burden of remembering. These four elements frame my relationship with the Nagorno-Karabakh region now more than ever. As an American with Western Armenian ancestry, I have never quite been able to claim neither ownership over nor full understanding of that "black garden" and its mind-bending history, yet I have nevertheless felt completely spellbound when walking amongst its silent ruins and dark, lush trees. Like a gap in the space-time continuum, this "no-man's land," as I once described it to the uninitiated, is a place where I have often gone and felt myself start to disappear. Now, as I reckon with possibly never being able to return to it within my mortal lifetime, I am drowning under the weight of making sure I never forget it. This film is an attempt to capture this process, and is comprised of footage and photographs that I and others like me have accumulated in the last 10-12 years of areas in the region where we are no longer permitted to go and ask our questions".
Le Piano (Levon Minasian, France, 2011)


Crafting a comedy out of challenging subject matter requires a special talent. The devastating 1988 earthquake had a profound impact on Armenia, affecting countless lives. However, the French-Armenian director, Levon (Léo) Minasian, skilfully manages to bring laughter to the audience in this poignant yet witty comedy.

Set 13 years after the earthquake, the story revolves around a talented orphan living with her grandfather in a "domik" (a small prefabricated temporary house) in Gyumri. When a piano is delivered for the young girl, they face a problem—their trailer is too small to accommodate such an instrument. In true Armenian fashion, the entire neighbourhood and town become involved, with some offering help while others inadvertently getting in the way. Nevertheless, everyone shares the common intention of ensuring that the girl is prepared for an international competition.

The film's initial 30 seconds feature black-and-white archival footage of Gyumri (formerly Leninakan) after the devastating earthquake in 1988. This brief section is the only information about the tragedy that preceded the events and the traumatic impact it had on our characters. But Gyumri is renowned for its people's resilience and sense of humour, and Levon Minasian, a native of Gyumri himself, masterfully weaves an entertaining dialogue with the underlying trauma in this wonderful short film, which has garnered numerous international awards.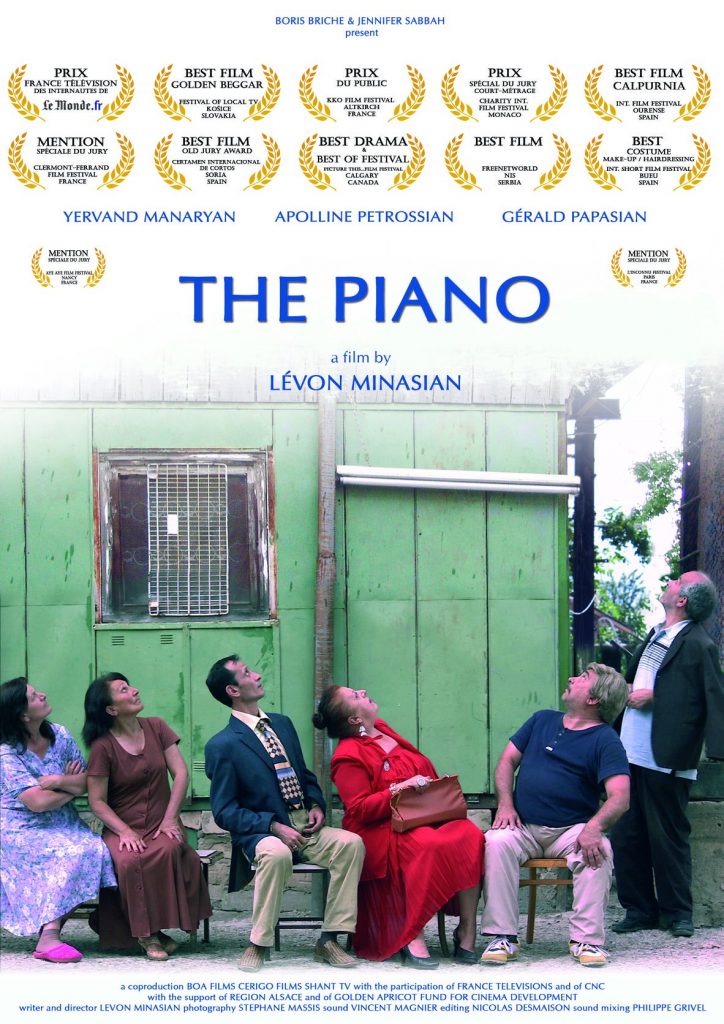 The young actor, Apolline Petrossian, delivers an excellent performance in her role as the quiet yet determined Loussine, while Yervand Manaryan (already connected to our first film, "Tzhvzhik") shines as her loving grandfather, Hovhannes. With its vibrant cast and a touching yet humorous narrative, "Le Piano" is a memorable Armenian short film that leaves a lasting impression.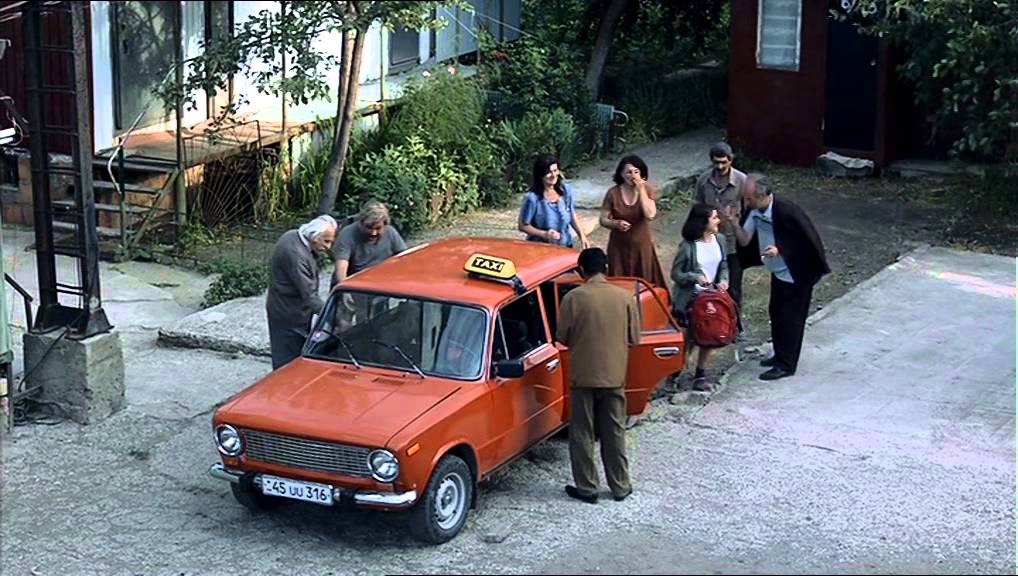 Tzhvzhik (Arman Manaryan, Armenia, 1962)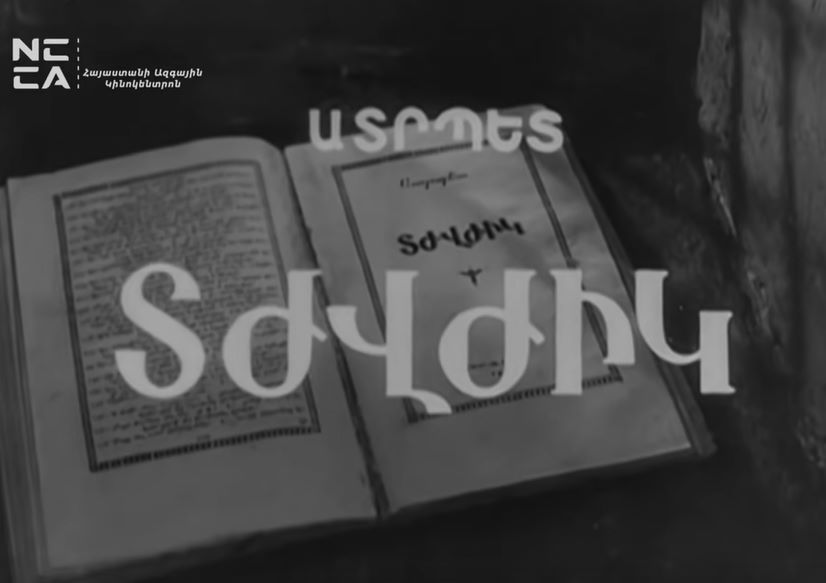 "Tzhvzhik" (Fried Liver) is a delightful Armenian comedy classic that runs for 20 minutes. Produced in Soviet Armenia, it is believed to be the first film in Western Armenian. The film's Iranian-Armenian director, Arman Manaryan, crafted this gem in 1962 as his final student project, showcasing his diverse talents. The scneenplay was adapted by his equally talented brother, Yervand Manaryan, a much-loved actor and scriptwriter. 
Based on a short story by Atrpet, the film narrates a bittersweet and comedic tale revolving around two individuals from Erzurum: Nerses akhpar, a destitute man burdened with a large family, and Nikoghos Agha, his affluent relative. Their paths unexpectedly cross one day at the bustling market, near the butcher's stall, where Nikoghos Agha purchases a piece of raw liver for his kinsman. As word spreads throughout the Armenian community, fueled by gossip, the situation spirals into a frenzy.
Noteworthy for its clever and unforgettable dialogue, captivating cinematography, and the stellar performances of Armenian cinema luminaries Hrachia Nersisyan and Tsolak Amerikyan, "Tzhvzhik" has cemented its status as a timeless classic.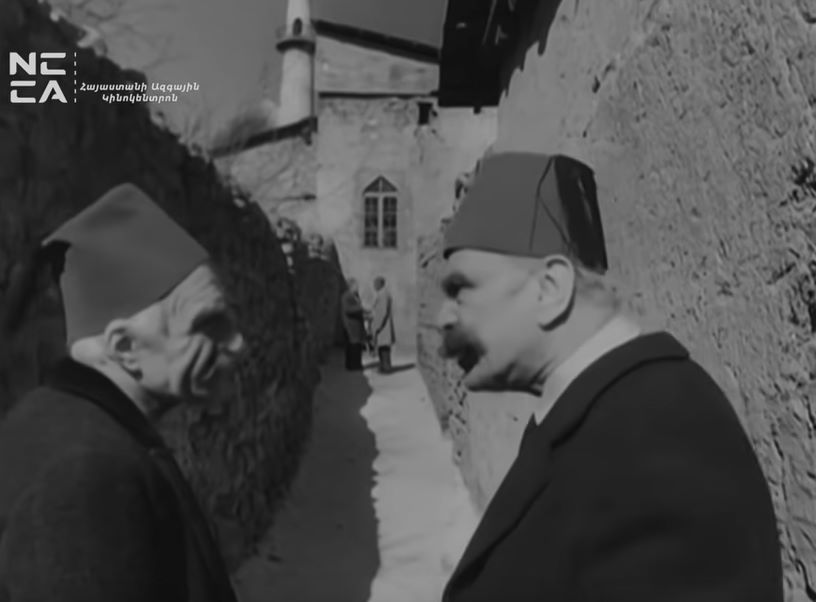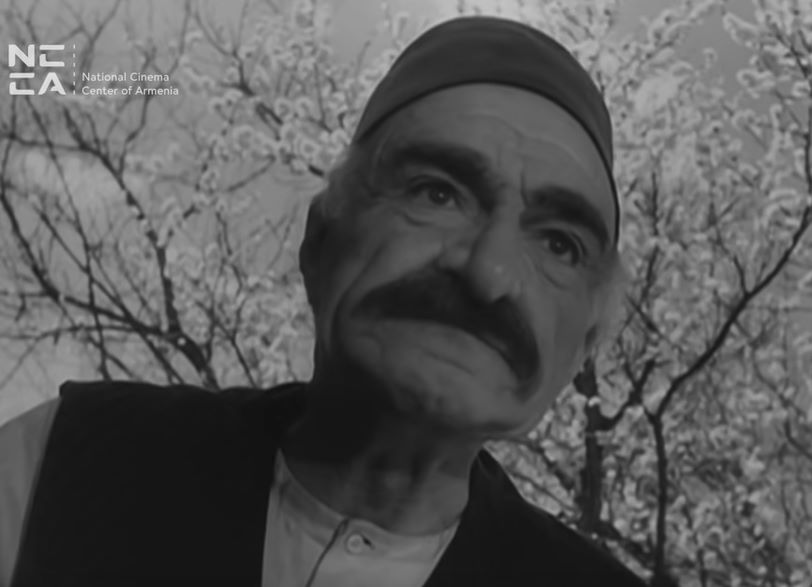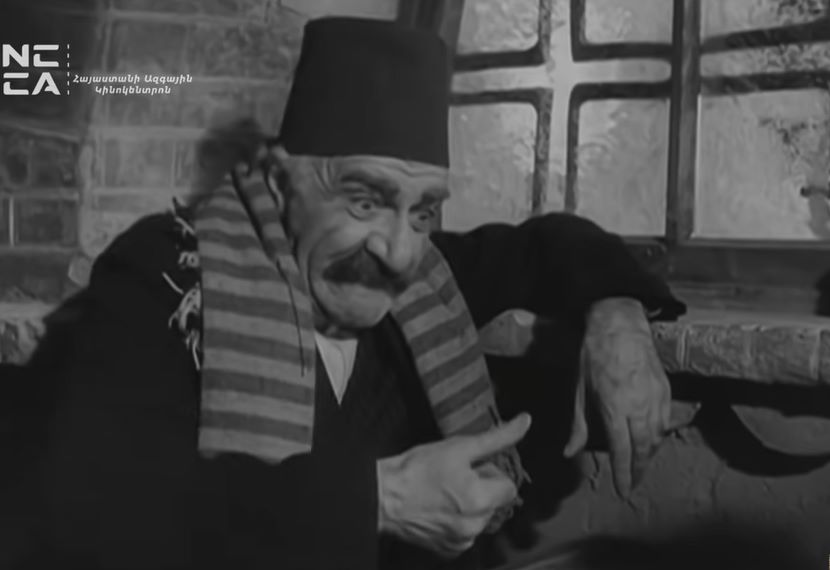 ***